The Memorable Julie-Michelle Manohar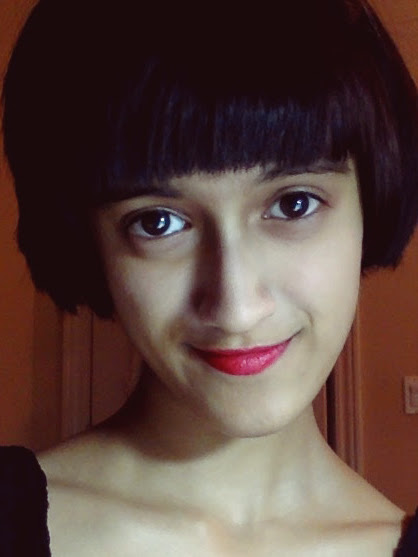 It's no secret that Ames High is home to an abundance of talent. Every corner you turn is filled to the brim with singers, dancers, athletes, actors, artists, and writers. One extraordinary example of that is freshman Julie-Michelle Manohar.
You may recognize Julie-Michelle from the recent AHS musical, Bye Bye Birdy, but an actress is only a small part of who she is. Besides drama, she's also involved in the freshman choir, as well as participated in the Opus choir, and even had the extraordinary chance to sing the national anthem at State wrestling. Outside of AHS, she plays piano, tap dances, and has taken martial arts for over 10 years. "It gives a good workout and keeps you in shape, as well as helps you with discipline and self control" stated Manohar.
Julie-Michelle wouldn't be the kind and courageous young woman she is today, without a little help from her parents. "They've encouraged me to do all my extracurriculars, and have helped in so many things. If they weren't here I'd be a mess, they are very involved, and I am very thankful" said Julie-Michelle. Not only have her parents helped her, but also her teachers. Choir directors, Mr. Linn and Mrs. Dieter are a good example of this. They've impacted her in huge ways, and she is very grateful for all that they've done in helping her to have all the opportunities she's had this year.
Although, Julie-Michelle is serious about her passions, she can be quite silly too. She's not afraid to admit she'd want to be the voice of Spongebob if she could be in any TV show, as well as, Her spirit animal is a cat, and she hates tootsie rolls the nth degree.
With a talent such as this one, is hard to not wonder what Julie-Michelle is going to do in the future. As for the rest of the school year, Julie-Michelle has the upcoming State Large Group Concert to look forward to, where she will be performing a solo in one of the songs.
So, If you ever find yourself at a choir concert, a theater, or just around the halls, and you happen to see a short 15 year old girl, with short dark hair and an unmistakable passion in her eyes, you may be seeing the wonderful Julie-Michelle Manohar.