The language of life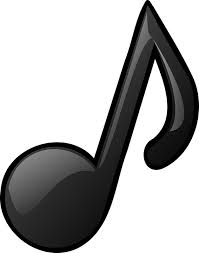 Listen… can you hear that? The music? It's playing all around us: the strings of events taking place; the drums of heartbeats as they keep the rhythm of life; the bass lines behind what is underlying our existence; the vocals shouting notes of emotion for the entire world to hear?
Can you hear it? That sense of depth that goes far beyond the mere vibrations ringing in your ear?
Can you hear it? That nagging at your soul telling you that there's something more?
Can you hear it? That urge to get up and dance even if you can't?
Can you hear it? The soul behind James Brown's performances? The heart expressed through Armstrong's trumpet? The love felt by Natalie Cole? The anger held by Marshal Mathers? The rejoicing of the apostles? The pain inflicted on the negro? The distress of Kurt Cobain? The pride maintained by the rapper? Or the hunger sustained by Jermaine?
Can you hear the humanity?
That's all it is anyways. It's just us as we look to relate to others as well as ourselves.
Music is not encapsulated by sounds or vibrations. For it is one with life itself. 
And that is something extremely special.