Back on track, and leading the attack
With the track season coming to an end this coming week, the ladies who competed in the Drake Relays are reminiscing and remembering the power they held while racing. Both Seniors Fatima Haron and Kylie Morken apprised the The Web about their plans for state, what happened at the Drake Relays, and what they most enjoyed about their time in track all four years of high school.
The week leading up to Drake the team did light workouts really focusing on getting their techniques down. Starts, blocks, hand-offs, hurdle form the whole nine yards. "We had been preparing since the first day of track. You have to qualify for the Drake Relays, so our mentality the whole season has been to run for the time, not for the win." Morken said.
Once they all stepped down on the blue oval the adrenaline kicked in and they all knew they just had to run their hardest. Regarding Drake, Haron said, "I got injured the week of Drake Relays last year and wasn't able to compete so getting to run with my teammates one last time and set a new school record and a season's best was absolutely amazing. It made me really realize how special and talented our team is."
Morken agreed. "I think I realized how much of a team sport track really is. My sprint medley relay team broke the Ames High school record, and I know I couldn't have done that without my teammates. We all ran a great race and worked together to perform to the best of our ability."
Both girls have been part of the track team all four years of high school, and have enjoyed being a part of such a close and loving team who supports each other.  "I love my teammates most of all," Morken said. "Seeing my friends after school everyday makes track enjoyable. We come to practice knowing that we're going to have to put in some hard work, but the reward will be worth it."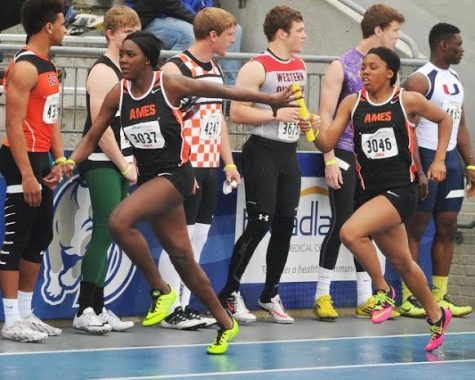 About the Writer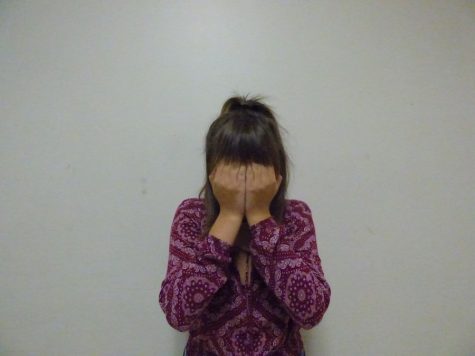 Bella Andersen, Honorary WEB Editor
Bella is a sixteen year old piece of indie trash who spends most of her time in coffee shops and shopping. (She has an insane spending problem, which is...