Nutcracker dancers create holiday spirit with every pirouette
As the holiday season comes around, family traditions commence. Whether it's baking cookies, putting up the Christmas tree, or watching Elf as many times as possible, everyone has something that reminds them of winter festivities.
To some people, the annual production of the Nutcracker by Robert Thomas Dancenter is as important as Christmas itself. Putting everyone into the holiday spirit, this ballet production is the story of a young girl Clara who dreams of her Nutcracker Prince.
The story begins with a fun party scene where Clara and her family spend time with friends at a great Christmas party where she receives her precious Nutcracker doll. But then as Clara goes to visit her Nutcracker, she awakens to a battle of mice and soldiers with the huge mouse king battling her Nutcracker prince that is suddenly alive. Clara finishes voyaging through The Land of the Sweets with a celebration of her arrival. The enchanting story is one of the most treasured and exciting of the holiday season.
With over 200 dancers participating, Kelsie Vertanen is just one of many who has put the time and hard work to make this production successful and fun for everyone involved.
"I've been in the Nutcracker since I was in third grade," said Vertanen. "This will be my tenth year of doing the Nutcracker."
In ten years of participation, Vertanen has ranged from the roles of the coveted part of Clara, to one of the more challenging pointe parts, the Dew Drop Fairy. "It is the toughest part I've done, but definitely the best," said Vertanen.
While the performance may seem almost flawless when finally presented, it takes more than a lot to put the production together.
With practices every weekend from the middle of September until December, the dancers are hard at work to learn, refine, and perfect their different roles.
Some of the roles include animated fat mice, pretty fairies dressed in ballerina tutus, and much more that puts everyone in a joyous mood to enjoy a great production of an enchanting story. The Nutcracker Ballet is a performance that should be treasured at least once in everyone's lifetime.
Leave a Comment
About the Contributor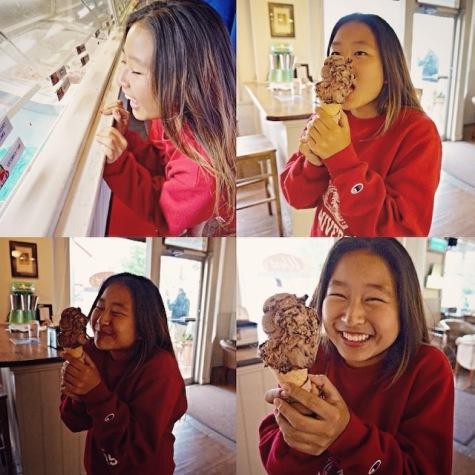 Stephanie Shin, Managing Editor
Stephanie Shin is a senior at Ames High school workin' on dat daily grind. She spends most of her time dancing on the competition team at Robert Thomas...