Making a Muderer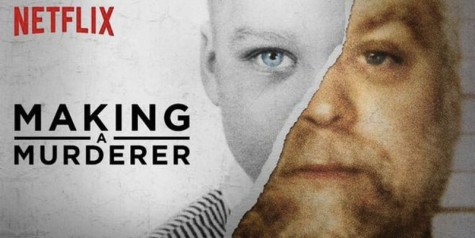 Over break the typical happenings of us teenagers isn't studying for finals, nor is it getting prepared for the new semester, but it's a time of binge watching every and all t.v. shows you can. Let's face it, nobody watches what's on television anymore and one of the most hyped up shows right now is the Netflix original series Making a Murderer. This overzealous documentary is about a man named Steven Avery. He was wrongfully accused and convicted for a rape in 1985, but upon release in 2003, two years later he was again accused and convicted for a murder he claims he didn't commit.
The show is mainly filmed in the small town of Manitowoc in Wisconsin. He was accused of rape in 1985 and convicted, the police dismissing the multiple alibis he and his family presented to the police. Two years later, a woman named Teresa Halbach disappeared and according to her plans, Steven was the last one to see her. This gave the police an excuse to point fingers at and disregard anyone else as a suspect.
The main reason the show has so much hype is because the evidence left behind gives the illusion that he was framed. Each episode is an hour long, but the suspense and plot twists leave you scurrying for the remote to watch on.