Choir Tour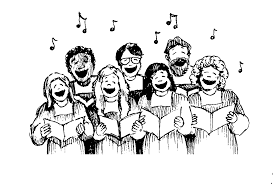 Every year, a different musical group goes on tour. Orchestra goes to Minneapolis, band goes to Orlando, and choir goes to St. Louis. This year, it's choir's turn. On April 28th, the students will load onto their two charter buses and begin their week long trip.
In order to raise money for their trip, the singing stronghold toiled with two fundraisers; the butter braid and the meat/cheese/candy sale. The trip holds many exciting events on its itinerary. Museums and musicals and Six Flags all await them, plus a chance for our talented choir to sing at a workshop and Cathedral at Washington University.
When asked, sophomore Melissa Liu said: "My excitement is overflowing!" Many other members seem to share the same sentiment, as they continue to wait that long month that stands between them and tour.