Your 2018 Guide to Ames High Clubs
Interested in joining a new club, making new friends or just finding a place to hangout after school then look no further here's your 2018 guide to Ames High Clubs.
Name of Club:
What it's all about
Advisor(s):

Key Club

Service organization dedicated to volunteering around Ames, sponsored by the Kiwanis Town and Country Club; Key stands for Kiwanis Educated Youth (KEY)

Gillette

DECA

A career-technical student organization that prepares emerging leaders and entrepreneurs for their future through community service, enhanced leadership and networking opportunities, and competitive events. Meetings are held every other week, with mini-sessions offered weekly.

Hales

Student Council

Provides leadership opportunities and fosters leadership skills as they offer activities at school and help set policy

DiBlasi, Burke

Youth Diversity and Inclusion Committee

Strives to create awareness and promote social justice

DiBlasi, Burke

Senior Mentors

Train senior mentors as they help freshmen transition to the high school

DiBlasi

Young Americans for Freedom (YAF)

Young Americans for Freedom (YAF), American youth organization promoting free discussion and

conservative

principles, notably limited government, traditional social values, and free enterprise.

Flannery

SACRE

Students Advocating for Civil Rights Education: Students meet to discuss social justice, diversity, and cultural issues.

Muhammad

African Students Connect

First and Second Generation African Immigrant students meet to celebrate culture and discuss issues related to being a part of this demographic

Muhammad/ Ogunsola

Citizens Actualizing and Understanding Sustainable Environments (CAUSE)

Student plan and carry out actions within the school and community to make Ames more sustainable.

Reichert (Science Teacher)

Astronomy Club

Students study astronomy concepts and help plan and carry out community astronomy viewing events.

Reichert (Science Teacher)

Science Research Club

A peer group to help students in process of scientific research. Outside sources of Iowa Junior Academy of Science, ISU, UNI, SSTFI, WISEF and others to help students with lab sites, equipment, and scientific review are available to all club members.  Students do not have to have a project to attend club meetings or to attend extension activities.

D. Tibben

Art Club

This group is for students interested in working on art beyond the classroom. Students may work on their own art and within groups to develop their own creative ideas to execute.

Wede

National Art Honor Society

A subgroup of Art Club, you can apply to be part of this organization of artists. You will find more contest and scholarship opportunities, as well as ways to use your art in the school and surrounding community with service learning

Wede

Mayor's Youth Committee

For 9th through 12th grade students who are civic minded and would like to work with Ames Mayor John Haila on topics important to them.

Denise Denton (YSS)

Ofc Nick Schieffer

National Honor Society

The National Honor Society (NHS) is the nation's premier organization established to recognize outstanding high school students. NHS serves to recognize those students who have demonstrated excellence in the areas of scholarship, service, leadership, and character.

Cakrasenjaya

Chess Club

Meet Tuesdays after school in room 229 to play chess with each other.

Cakrasenjaya

Spectrum

Ames High School's Gay/Straight Alliance — student led support, education and advocacy for LGBTQ students and allies.

Burke

Teens Against Human Trafficking

Student led education, awareness and prevention of Human Trafficking.

Burke

Quiz Bowl

General trivia questions with about 5 tournaments a semester. Host iQuiz in the spring semester (intramural trivia tournament)

Lachen

Science Bowl

Science and math trivia questions with 1 large tournament at the end of Jan.

Lachen

Smash Club

Play Super Smash Bros Melee (and Super Smash Bros 4) with other people that like that! (go to some tournaments on your own hosted by an ISU club)

Lachen

Fiber Club

Each Wednesday we knit, crochet and do other needle crafts in a relaxed atmosphere.  We have plenty of supplies and teach each other, so no experience is required!

Dobernecker

Book Club

Students collectively select a book to read and meet every other week to discuss their thoughts about it

Webb

Mental Health Club

We meet weekly to learn more about various aspects of mental health: what it is (and just as importantly, what it isn't), how to find help, and how to help others. Our goals are to raise awareness, destigmatize, and advocate for change.

Webb

FCA (Fellowship of Christian Athletes)

Bi-monthly huddle meetings for students to learn about and encourage each other in living out their faith in all aspects of their lives.

Dobernecker

Dance Marathon

A group that meets all year working to raise money for the Iowa Children's Hospital. We have small events throughout the year and a dance/celebration in the winter/spring. There is a larger club and a sizable leadership team. Meetings are once to twice a month, typically during Plus Period, depending on the time of year.

G. Seibert

SADD

SADD (Students Against Destructive Decisions) promotes positive options in teenage lives. We meet once or twice a month and sometimes work with adults from the community.

G. Seibert

Girls Who Code

Girls Who Code is a county-wide attempt to promote STEM skills, especially coding skills. The club meets weekly with local engineers (who truly sponsor and run this club) at the Public Library at a date and time TBD each year. See Ginny Seibert with questions/for more information.

G. Seibert

SASHA (Students Against Sexual Harassment and Assault)

This club is starting for the first time this fall. The student leaders are hoping to raise awareness about sexual assault/harassment through discussion, events, and speakers, potentially. Meetings will be held during Plus Period.

G. Seibert

AHS Shout

Student-produced newscast about Ames High School events. Broadcasts once a month during homeroom, rebroadcasts on Channel 7. Meets Thursdays during plus period in the ELP Alcove located in the MC.

J. Gorman

Spoken Word Poetry

Meet weekly to watch, write, and practice performing spoken word poetry.

K. Engelkes

Garden Club

Students meet year-round (several times a week during the growing season) to grow food in a sustainable way. Most of the produce is distributed to club members, but the club is working to donate more of the produce. Club meetings are currently on Tuesdays and Fridays after school and during Monday PLUS period, come when you can.

M. Todd

Model UN

Participate in developing, presenting, and debating policies for the U.S. and various countries at conferences in Des Moines and UNI

Zmolek

SHEPH Club

Students Helping

Eliminate

Poverty and Hunger

SHEPH is committed to addressing issues related to poverty and Hunger both locally and globally. The club meets on Thursday mornings in Mooney's room 107. Discussions on these topics, activism

T. Mooney

Speech Club

Students perform a variety of speeches in small groups or individually for contests. We meet from December to April and we will visit classrooms this fall to remind you about joining the club  – welcome!

C. Ripley & K. Engelkes

Debate Team

Meet weekly to learn how to do Public Forum Debate, Student Congressional Debate, and Extemporaneous Speaking on current political and legal topics.  Compete in local, regional, out-of-state, and national tournaments. On average we participate in fourteen events per year.

Deam

Lunch Bunch

Students involved in this club reach out to students sitting alone in the cafeteria to help make AHS a more welcoming and inclusive place. If interested in this club, add the Google Classroom with code:

7dst8m

Brenneman

Drama Club

Students interested in acting and/or behind the scenes work in theater will be interested in this club.  We will meet during Plus Period every other Friday

Schmidt & Krajnovich

Fashion Club

Student led and produced Fashion Show of created or recycled fashions.  Meets the 3rd Friday of the month in PLUS period.

Van Waardhuizen

Ames High Girl Up

Girl Up is a national organization with chapters worldwide. The key purpose of this club is to raise awareness and enable girls in our local community to change the lives of adolescent girls in third world countries. Visit

www.girlup.org

for more information.

Kate Engelkes
About the Writers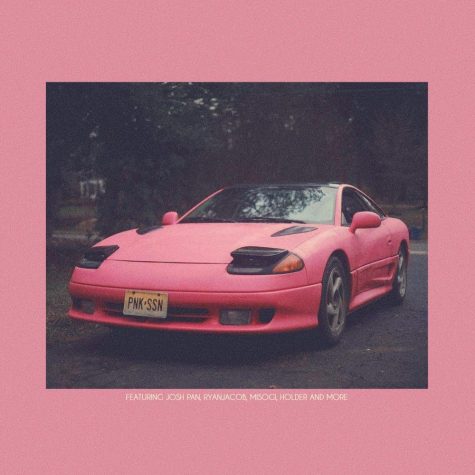 Liam Struck, Reporter
The musical phenomenon known as Pink Season debuted on January 4th 2017 and had erected itself to the number two album on Itunes top 50 chart closely following...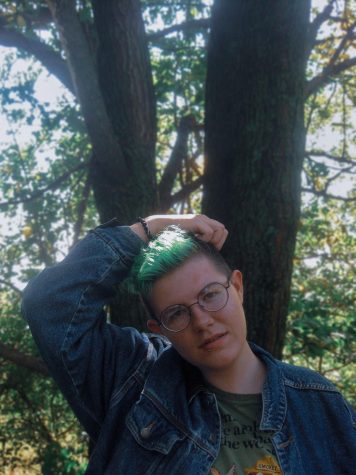 Seth Bequette, Co-Editor
Back from the dead of summer and coffee induced manic episodes for senior year, I've returned to talk about the uselessness of automobiles alongside other...