Haley's Seven Hacks for Success
Senior Column • An improved version of Shelby's six points to success.
My Dear Ames High Students,
These past four years have been nothing short of a spectacular nightmare. A whirlwind of parking lot drama, state championships, changing administration, post-football cowbell, disappearing doors, and dissipating joy. Although I've been online for my entire senior year, which probably doesn't give me much authority to tell you how to get through high school, especially senior year. Anyways, I still have some valuable wisdom on how to be successful. Though some of that wisdom may be directly influenced by a previous WEB staffer and my older sister, who also published a senior column: Shelby's six points to success. So in order to leave a better legacy, I present Haley's SEVEN hacks for success.
Don't be afraid to keep our athletics accountable, we aren't the best at everything, keep their egos in check. It's good for them in the long run. They need to know that they aren't amazing and the swim team has more state titles. 

Speed: My biggest pet peeve, especially with narrow hallways is slow walkers, even worse if it's a large group. Walk with purpose otherwise, someone will shove you into a wall or break your ankles. A schedule isn't always cohesive with the asinine layout of the school. You try to walk in crowded halls from one side to the other and to another floor with time to spare. Simply impossible, so walk faster.

Comfort is always a priority. Why dress up and wear a nice, coordinated, well-thought-out outfit when there are sweatpants and running shoes. But then on a random Thursday of every month, look nice and put together, show your peers you have the capability. Be mysteriously unpredictable.
Chacos, buy them. They are the superior sandals, you can wear socks with them and have Sockos, you are always ready to sprint anywhere too.
Find a comfort teacher. One that you can irritate whenever you don't feel like going to class or doing your homework, or if you lost your friends somewhere and want to eat lunch. A teacher you can complain about your little teen drama too. Even gossip about the going-ons in the school…
Get involved in good clubs like SHEPH, Key Club, and Dance Marathon. Philanthropic clubs are the way to go, so don't do DECA (booooo DECA). Join The WEB or the Yearbook, help with Homecoming and Prom, it may be a lot of work but it's fun.

Say no to social events, they're unnecessary and normally boring (unless it's Dance Marathon) "Cancel your plans constantly. Make plans just to cancel them." – Shelby Reeves
That is all folks if you follow these steps you might survive. Don't be a moron and respect the power of the band. 
<3 haley 
Leave a Comment
Your donation will support the student journalists of Ames High School. Your contribution will allow us to purchase equipment and cover our annual website hosting costs.
About the Contributor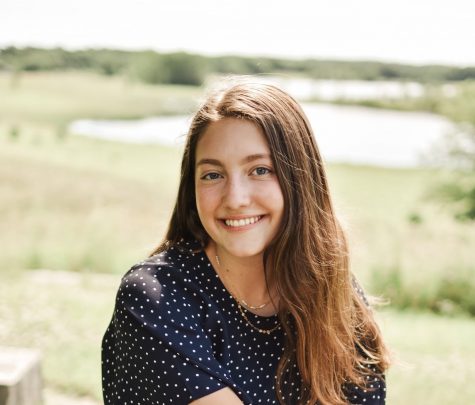 Haley Reeves, Editor In-Chief
Hello, I'm Haley, I'm a senior and I play some sports and stay at home with my dog most of the time.