High School Relationships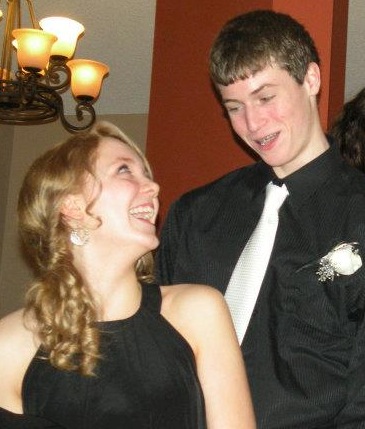 High school, once a time for learning and personal growth prior to entering the largely independent and rigorous academic environment of college, has since turned into a series of short-lived romantic stints. Cute couples are everywhere. Some have been around for months or even years, some have just appeared on the high school relationship scene, and some are just confusing. Many couples choose to show their affection for one another privately, while others can barely contain themselves until passing period.
Seniors Emily Meese and Hangil Lee began dating after going to homecoming together in September 2011. Meese credits the success of their relationship to their mutual interests, including similar music tastes.
"€œWe both love K-Pop,"€ Meese said. "€œI don'€™t understand why he keeps wanting to date me."
Lee said he and Meese spend a "normal" amount of time together each week. "We don'€™t really hang out that much,"€ Lee said. "We spend time together on weekends, but we don'€™t overdo it."
Another couple, juniors Bridget McFarland and Izzak Bloch, also started dating soon after the homecoming dance. McFarland attributes the longevity of her relationship to the amount of sass she brings to the table.
"€œI threaten Izzak an average of five times a day,"€ McFarland said. "€œHe doesn'€™t cross me, because I have all the sass. He usually makes me ten sandwiches on every given day."
Bloch was pumped to be in the WEB. "€œI love being in the WEB,"€ Bloch said. "Thank goodness I decided to date Bridget. She has all the connections."€ Bloch said he and McFarland are the most exciting couple at Ames High. "We do really exciting stuff together,"€ Bloch said. "€œWe'€™ve gone skydiving and parasailing. This summer, we'€™re going to climb Mount Kilimanjaro and sail to Antarctica. It'€™s winter there when it'€™s summer here on account of the whole hemisphere thing."€
Younger students are also eager to show their capacity for romance. Sophomores Conor Burke-Smith and Carrie O'€™Connor-Walker started dating in fall 2011 after the Homecoming dance. Burke-Smith attributes the success of his relationship to spending a lot of time with O'Connor-Walker during the school day.
"We're in pretty much all of the same classes and have the same interests," Burke-Smith said. "We have pretty much all of the same friends, which is nice because if we didn't, we would either have to split time between them or we would be distanced from them. I think that's a pretty big thing."
Despite some couples' overwhelming "€œpresh"€-ness, many Ames High students are not feeling the love.
Senior Jessica Jacobson was eager to express her contempt for all forms of high school dating. "As a deeply conservative member of the student body, I don'€™t think people should date till they get married," Jacobson said. Although many high school relationships are fleeting in nature, Ames High couples try to enjoy every moment of their time together.
"€œI love high school dating because it'€™s like McDonald's,"€ senior Greer Brown said. "€œIt'€™s so fast and cheap."
Leave a Comment
Your donation will support the student journalists of Ames High School. Your contribution will allow us to purchase equipment and cover our annual website hosting costs.