Lacrosse is Fashion
A town in Wisconsin? An airport in New York? No! It's an outdoor game played with sticks! And the fashion of lacrosse is unequalled by any other sport. You simply cannot go wrong with a lacrosse-inspired outfit for any occasion, while sports jerseys should be reserved for game nights. Or you could wear the lacrosse outfit to a lacrosse game. But that's to be expected. Listen to me on this one: lacrosse is the new hip trend. Jump on it now before it's too late and you are declared a follower. Why? You ask. Well, lacrosse is cool. Rich people play the sport. Just take a look at these awesome jerseys . Just wear with some bleached denim shorts and you will look like you just flew in from the East Coast! Which is where you want to be from, obviously. This trend works for all genders. Boys look like total bros . But don't push it too far by adding a flat bill- then you will just look like a dbag. It's all about your image. Girls look cool and laid-back. Keep your hair down, especially if it is long and wavy. Then go chill with some lax bros. (and LAX is the cool abbreviation for lacrosse). About the sport, you can play if you want to. Apparently it's pretty fun and you can hit people with sticks. Although you need a lot of padding and equipment which can be a drag to carry around. Also one of those fancy fields. Needless to say, lacrosse won't be found at Ames High any time soon. So let's just pretend we all play lacrosse and are cooler and richer than we actually are! It's all about your image.
Leave a Comment
Your donation will support the student journalists of Ames High School. Your contribution will allow us to purchase equipment and cover our annual website hosting costs.
About the Writer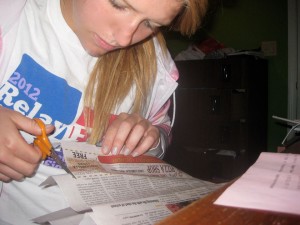 Madeline Topf, Editor-in-Chief
Mixmaster
Adorer of Birkenstocks, with or without socks
Daryl's cone picker-upper and goal putter-awayer
Eater of fine Donuts
Ligature hoarder
I...