German Exchange Brings New Faces to the Halls
Hang on for a minute...we're trying to find some more stories you might like.
To many students, the town we live in is nothing too interesting. A mall, high school, university, theater… Enough to do that we can entertain ourselves, but certainly not a "destination." However, to the many students who participate in the Ames-Wülfrath exchange, Ames is anything but boring. On Sept. 27, 19 students will arrive from Gymnasium Wülfrath in Germany to spend 2 weeks immersed in the American culture we take for granted. Students taking German at Ames will host them while they stay in Ames so they can observe normal family life. Before arriving in Ames, the exchange group is going to New York and San Francisco to experience some of what America's big cities have to offer. Many students say that this is the part of the trip they most look forward to, and who can blame them? Experiencing the blending of cultures in these metropolises can be overwhelming, even for Americans, with a different experience waiting around every corner. After the visits here, students will be ready to settle down for their time in Ames. Upon their arrival, exchange students will be provided with a schedule of available classes that they can use to build a schedule to follow during their stay. While they won't be graded or have to actually do homework, many will still learn a lot and all will participate in class like every other student. Some may choose to follow a schedule similar to their host student's in order to know someone in their classes, while some may have a particular interest they want to know more about. If you see someone new in a class when October rolls around, they may be one of our visitors! Most of the students have had English classes for around six years, so getting to know them won't be too limited by the language barrier. "I am excited because of the really big school in Ames and getting to know new people," said Sarah Aurand, a 15-year-old student making the trip this year. "The students should know that we are open minded," meaning they are ready to experience all that America has to offer- whether we think it boring, uninteresting, or mundane, it will likely be new and exciting to them! Other students making the trip want us to know much simpler things- "(The students should know) that Germans don't just eat potatoes and sauerkraut" Marcel Michna said. Most students don't have that in mind… Usually meat is included in the diet! When the beginning of October rolls around, keep an eye (and ear!) out in the halls, and help welcome our visitors from the sister city with a friendly "guten tag!"

About the Writer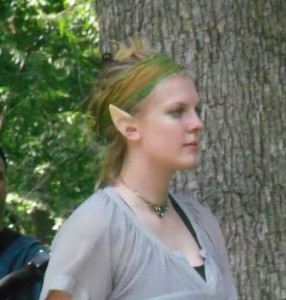 Jamie Steyer, Editor-in-Chief
Jamie Steyer is one of the terrific trio of Editors-In-Chief. In addition to writing for the WEB, she also writes news stories for the Ames Community School...