Freshman Tavan Shahidi
Hang on for a minute...we're trying to find some more stories you might like.
What activities are you involved in? Baseball, football, iBall, DubH Hip-Hop Club at Iowa State and AHS Twist. Who is your role model? A role model of mine would have to be Brett Bueker, the holder for the Iowa State Football team. He's a really positive guy and works really hard. What is your favorite dance move? My favorite dance move would have to be the tut. Search tutting on YouTube, it's pretty cool. How does it feel to be halfway through freshman year? Halfway through my freshmen year was fun. I did pretty well in all my classes and really liked all my teachers, especially Mr. Jahn and Mr. Uetz. What kind of pets do you have? I have two dogs. A jack russell terrier named Snickers at my mom's house and a king charles cavalier-spaniel named CeCe at my dad's house. Do you work? I work out at my dad's business, All Star Sports Academy. I work there with Joe Bappe and my brother, Toran. Where did your name come from? My name was a combination of a pattern my parents wanted to keep with my other brothers (start with "T" and end with "an") and a restaurant my parents liked in Greensboro, NC called "The Village Tav." So I was named after a bar if you think about it. Who's your favorite teacher? My favorite teachers are Mr. Jahn and Mr. Uetz. I like them because they're funny, pretty chill, and good teachers. Do you have the same meowing abilities as your brother? Indeed I do, it runs in the family. If you ran for office, what would be your campaign slogan? No taxes! #Shahidi2016 What do you dream about? Being successful at whatever I end up doing, having a family, and just having a good life and being happy. #WiseWordsFromTavan

About the Writer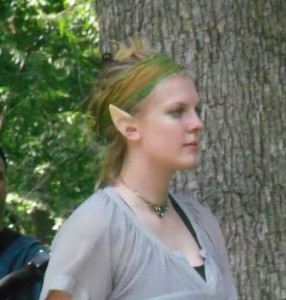 Jamie Steyer, Editor-in-Chief
Jamie Steyer is one of the terrific trio of Editors-In-Chief. In addition to writing for the WEB, she also writes news stories for the Ames Community School...