May Day
Growing up, we endlessly recited that "April showers bring May flowers." In my neighborhood, May meant something else too: May Day! May 1st was the day that small children ran from door to door delivering cute May baskets transported in a wagon- or, when April showers continued too long, in parents' cars. The kids would drop off the baskets on "unsuspecting" doorsteps, ring the doorbell, and run away. Rumor had it that the official tradition was to attempt to catch the ringer and if you succeeded, kissed them… But no one really did that because duh, cooties!!! This day help a special meaning for me, as it was also my birthday. I looked forward to waking up to the ding of the doorbell, running down and opening the door to a small cup of candy and sometimes gifts from friends. The ones that stick out the most were from my best friends, Emily Marrs and Gabby Brewer. They liked to make my baskets special, always writing happy birthday on the cup or some other creative idea. For my 9th birthday, Gabby filled a cup with sour skittles, then cut a nerds rope into 9 sections and stuck them in the bottom of the cup: a candy cake! Years later, I have forgotten the toys and gifts, but the small, handmade baskets are clear in my mind. Do kids still do this? I really hope so, because it is absolutely adorable. You can make it as simple or complicated as you want, cheap or expensive, but overall, it's an excuse to get kids outside and interacting with one another. Not to mention , who doesn't love free candy?! Easter stuff is likely long gone by now, so the youngsters need something to keep them going. I wish this could be a week earlier so it could motivate people to participate in this precious pseudo-holiday, but unfortunately this comes out on May 1st. If you're reading this, consider going out and buying some dixie cups to throw some small sweets in. Why not? You could brighten someone's day, maybe even enough to forget the fact that it might be snowing out.
Leave a Comment
Your donation will support the student journalists of Ames High School. Your contribution will allow us to purchase equipment and cover our annual website hosting costs.
About the Writer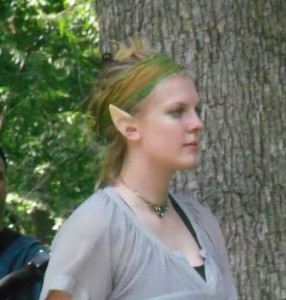 Jamie Steyer, Editor-in-Chief
Jamie Steyer is one of the terrific trio of Editors-In-Chief. In addition to writing for the WEB, she also writes news stories for the Ames Community School...