All-State music fest a success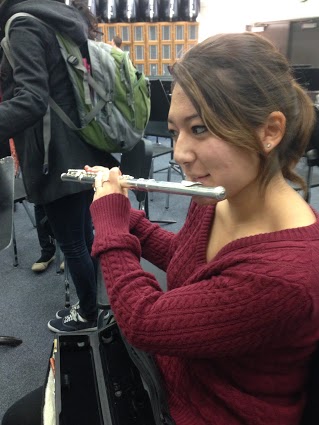 While athletes train, musicians rehearse. When players of a sport work for hours to the point of being drenched in sweat, musicians play for hours until their arms hurt from holding their instruments, or their throats croak from singing numerous scales thousands of times.
And while athletes have games or matches to claim their place and earn what they deserve, musicians have one audition to earn their position as an All-Stater. To be a member of the All-State Band, Orchestra, or Chorus is the highest honor that any high schooler can gain as an instrumentalist. And on October 26, the best instrumentalists from Ames High headed to Indianola to prove that their hard work paid off.
"As a freshman, I practiced every day for 45 minutes," said Senior Grace Bogdanove. Grace is a flutist who was accepted into the All-State Band this year, as well as her junior year when she was living in Ithaca, New York, and her sophomore year here at Ames High.
The stakes are set high to begin with, but each year is different. Depending on the individuals who try out, the competition can be completely different from one year to the next. "I was hoping to make the Orchestra or band, obviously, but the competition is really hard regardless so you never know," said Grace.
This year, Ames High ended the day with 5 alternates and 24 total musicians accepted: eleven band members, ten orchestra members, and three chorus members. What may seem like a small number is truly an amazing amount of people to be accepted from one school. And now, with the stress of being accepted into the music festival is over, the fun begins.
"My favorite part of All-State is playing good music and meeting kids from all around Iowa," said Grace. "I also like seeing Mr. Ewan walk around and intimidate all the percussionists."
The actual festival is a three-day event in which each group meets and rehearses and concludes the three days with a fantastic concert at Hilton Coliseum on November 23, when they finally pride in themselves the diligence and determination that brought them there.
People who made it into the festival:
Band:
Flute- Aparna Ajjarapu, Grace Bogdanove, Christina Zhao
Clarinet- Ella Bartlett, Madeline Topf, Dagney Paskach, Olivia Van Weelden, Braeden Weyhrich
Saxophone- Patrick Jasper
Trombone- Riley/Frankie/Steve Dobyns
Percussion- Zach Skarshaug
Alternates:
Saxophone- Kira Marcott
Euphonium- Luke Heilman, Roman Petrich
Percussion- Jacob Linch
Orchestra:
Violin I- Joanna Held, Jana Kim, Stephanie Shin, James Kim, Tiffany Loe
Violin II- Rachel Kim, Esther Lee
Cello- Fox Henson, Shota Hattori, Jihun Yoon
Alternate:
Violin- Patricia Kim
Chorus:
Andie Newell, Thea Brenner, Kristin Frueh
Leave a Comment
Your donation will support the student journalists of Ames High School. Your contribution will allow us to purchase equipment and cover our annual website hosting costs.
About the Contributor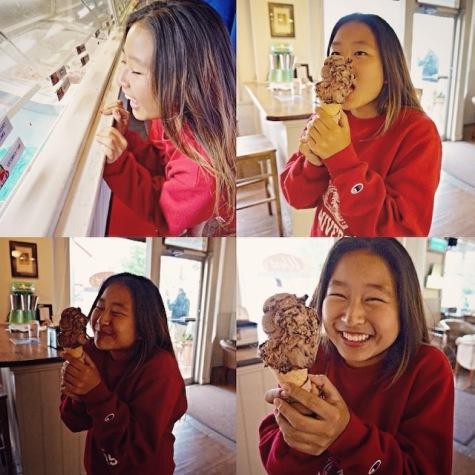 Stephanie Shin, Managing Editor
Stephanie Shin is a senior at Ames High school workin' on dat daily grind. She spends most of her time dancing on the competition team at Robert Thomas...