Tyler and his tater tots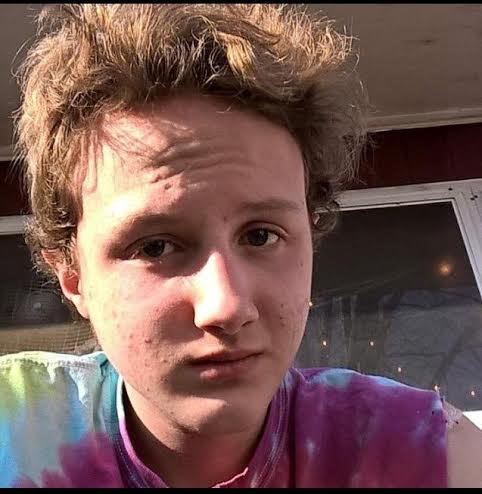 Freshman Tyler Nord is a man of many talents. Jumping from track to football to speech, he's always up to something. His first extracurricular activity of the year was football.
"I didn't think I'd like football very much, but it was fun hitting people" says Tyler. The next activity he took part in was Speech. "I saw a bunch of seniors practicing improv, and my best friend and I decided we wanted to try it." Tyler did improv this year, and hopes that next year he can do individual improv and large group short film.
When Tyler isn't at school or at track practice, he enjoys eating, sleeping, and video games. He has three siblings, who he claims to love equally. When asked which of his siblings was his favorite he said, "I don't think I can answer that question without two of them getting upset with me, so I'll pass."
Tyler's best friends are Giovanni Alvarez and Seth Henschen. "Seth and I did speech together; it was a lot of fun" says Tyler. "Whenever I'm with Giovanni he makes me work out with him and then laughs at me when I try."
When asked if he would take the opportunity to be a cat, without any hesitation he answered, "Yes, oh my gosh, if I was a cat I would have no responsibilities. I would chill all day." Tyler also states that his spirit animal would be a platypus, because why not.
Tyler loves sausage pizza, but he would take breakfast pizza over sausage any day. "Breakfast pizza and tater tots are the key to my heart, man," says Tyler. You heard it straight from the source, ladies. Breakfast pizza is the answer.