Moana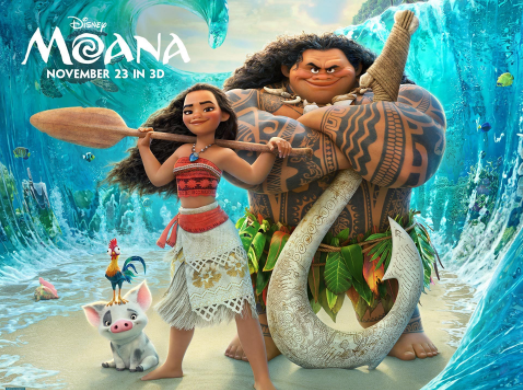 Princesses have come, and princesses have gone. Moana is here to stay. As the only Disney princess movie without a love story entangled into it, Moana stands her ground as a strong female lead. Tapping into Polynesian culture, the movie accurate represents a world entirely new to what we have seen from stories past.
This movie continues the recent pattern of princess movies that have shifted from romantic love to other kinds of relationships. In this movie, Moana feels strong pressure to uphold her family's honor and continue to lead her tribe as her father does. Familial love has been brought up in previous films, such as Frozen and Mulan. Also highly regarded for their empowerment of young girls, they still ended with a relationship forming. This is what makes Moana so unique and so much more prominent than princess movies of the past.
With the ocean choosing her, she feels other callings besides the ones laid before her by her parents. Her early fascination with the water and leaving her island has her father laying attention pressure on her. The legends are taught all throughout her childhood, including the one of the demigod Maui. From here on out she learns the tricks of her ancestors trade, which will be left for you to uncover.
This movie is one for all ages, with the witty banter and enchanting plot. Moana is a princess worthy of all the praise fellow disney princesses have received before her. Go see Moana in the cinema closest to you.