The Scoop on ACAI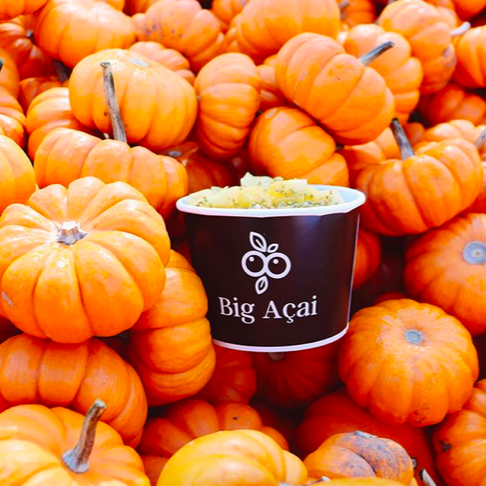 Just imagine, you are laying on the beach in Southern California chillin with your friends. Everyone is having a great time hanging out with each other, no distractions, with the sound of the ocean in the background and the great taste of your Big Acai bowl in your hand. Whereas in reality, you are sitting on a porch and it's 70 degrees in the middle of Iowa. That's the picture Big Acai wants to paint with their new location in Ames. To bring that warm and calm sensation of California beach vibes to the middle of Iowa, where all we see is corn.
You might be asking: What is an Acai bowl? Acai is a type of mashed brazilian fruit that tastes absolutely scrumptious. And when combined with things like fruit, granola, and peanut butter, it's even better! Acai bowls are also not just this little ounce cup, but have scoops and scoops of this mashed fruit with every add on you could think of. 
When I went to Big Acai, I got the medium size, because I  wanted to make sure that I would get the full taste of the bowl and not be left short. And let me tell you, it was more than enough. And there were two sizes bigger than the medium that I got, and I could not imagine being able to devour their biggest size in one sitting. And you can make it even better by loading it with whatever you want!
"
Our mission is to help you create healthy, delicious treats in great tasting bowls, smoothies, toasts and coffees primarily using organic, plant-based ingredients."
— Big Acai's Website
The server there helped me by telling me what he liked to get: the normal Acai bowl with mixed berries, granola, and peanut butter. I thought that this was amazing by itself, and a good introduction to Acai bowls. There was nothing crazy in the bowl, but just some stuff that I  knew I could trust and would enjoy. The portion sizes were really good, making it so every bite would have some type of fruit or a crunchy bite of granola. There was never a point that I took a bite and was disappointed. But the more that I looked at the menu, the more that I realized you could do pretty much anything with your bowl. 
Before I ordered, and was looking over the menu, I saw that there were quite a lot of dessert options that you could get with your bowl. There were things such as chocolate sauce to sweeten the Acai itself. You could go to Big Acai any time of the day and get a meal. You could go for breakfast and just get some berries, or after lunch for a  little bit of a filler, or for dessert with some chocolate sauce.
Now, for a little background, I work at Orange Leaf. And a lot of you probably don't know this, but we make Acai bowls there. Now, this is not what we are known for, so they are nowhere near the quality of Big Acai. But after getting the Acai bowl at Big Acai, I have a lot more respect for the people that work there and can make them quick. It is actually really hard to bl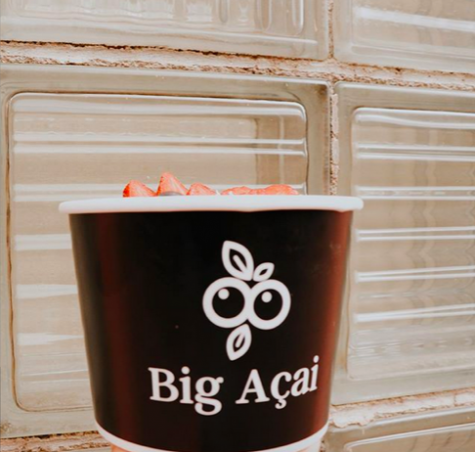 end everything together, put the granola in the bowl, dump the Acai in the bowl, smooth it out, and put all the toppings on while making it look good in a reasonable time. After I ordered my bowl, I got it back within a few minutes. This was a shock to me because whenever I make Acai bowls, it takes me a little bit longer. Although I was the only one in the store, the toppings were put on looking really good and everything was evenly distributed. There was no bite of just fruit or granola. I could tell that it was not rushed, just that the employe was really good at his job and had a lot of practice. 
On Big Acai's website, it said that they were trying to recreate the California vibe by using bright colors conveying happy vibes. "We at Big Acai strive to provide a fun and friendly environment for everyone to enjoy," said the Big Acai employee who aided me. They have done exactly that with their establishment. 
I'm from California, and have some personal experience with this. While I really did like the place, and the food was great, I was really not feeling the California vibe – especially as a former Californian. The walls at the Ankeny location were black and green, and there were some cool looking lights, but that was it. Despite their vision, it doesn't seem like they've ever been to California, or at least where I'm from. 
Even so, California is not all just lights and colors. I mean, maybe Vegas, but I grew up in Fresno, where the heat is bad and the air quality is worse. So we were not really concerned about making the lights look cool, we were more worried about making sure that half the student population would not die while running the mile on Friday. So maybe the person that wrote their website was from Vegas, but they still did not do a very good job at making it look like California. But still, the food was really good with good vibes all around. 
Basically what I am trying to tell you here is that you should try some Acai. There is no bad time to go, because you can make the bowl into whatever you want. It could be a breakfast thing, a small snack, or a dessert: The choice is yours. I know what you're thinking, what happens if this Acai stuff gets on my scrunchie? Just trust me people, it will not damage any of your scrunchies and it will not stain any of your hydro flasks. VSCO on. 
Leave a Comment
Your donation will support the student journalists of Ames High School. Your contribution will allow us to purchase equipment and cover our annual website hosting costs.
About the Contributor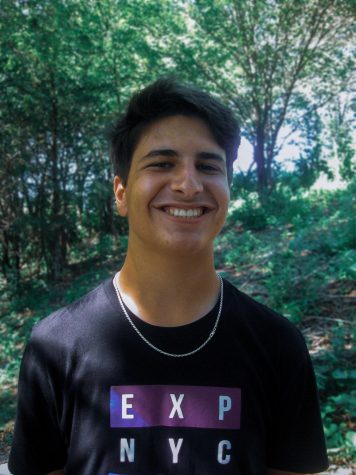 Logan Adams-Bacon, Editor
I'm Logan, and uhh, I'm a junior.
Insta: loganabacon
snap:ladamsbacon