Katie Upah's Senior Column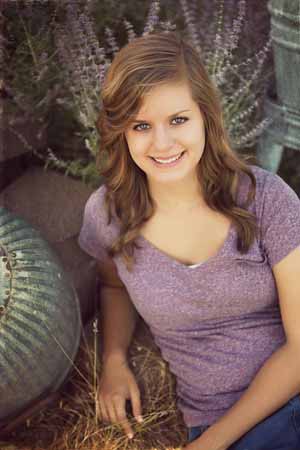 There I was, sitting in Darin Johnson's Intro to Journalism classroom on my first day of sophomore year. It didn'€™t take long before a colorful patch of bricks on the wall caught my eye. Upon further examination, I realized that every former editor-in-chief of The WEB had painted a brick with their name on it. For whatever reason, I longed for my name to be on a brick, too. So, upon completing a semester of Intro, I joined The WEB with the goal of one day holding the coveted title of editor-in-chief. If anyone has paid attention to the WEB staff this year, you already know that my dream did not readily come true. But by a twist of events, I got to be editor-in-chief second semester, and I am beyond grateful I got to have this opportunity. I have met various teachers, students, and people of Ames that I would've never known had I not been on The WEB staff. Actually, I am quite blessed to have experienced a variety of events at Ames High. High school hasn'€™t been how I expected or planned it to be at all. If someone would have told me on my first day of freshman year that I would run 6 miles in a cross-country practice, perform in group improvisation in speech club, play in the iBall championship, or donate a gallon of blood before graduation, I would have told the person that they were full of crap. But I think that'€™s the cool thing about high school"€" you come in thinking you know exactly who your friends are, which teacher will be your favorite, and which sports you'€™ll do all four years. By the time you leave, you realize your "€œplan"€ totally transformed into something more awesome than you ever could have imagined. Therefore, I'€™d like to encourage all of you non-seniors to take a risk next year. And I don€™t mean skipping classes or smoking pot with your friends in the teacher'€™s parking lot. I'm talking about challenging yourself to take a class or do an extra-curricular that you never pictured yourself participating in before. Have you watched the plays and secretly longed to be a part of the cast? Try out for the fall play next year. Or, maybe you'€™ve been curious about ceramics and want to take an art class? Sign up for one instead of having three study halls per day. These are just a couple of things I never got to experience at Ames High. Do these while you still have the chance. Now, for thank-yous. I'm not going to lie and say I loved all of you and will cry about you when I'€™m at UNI next year. The majority of the people who go here suck. Regardless, there are various people who have helped me figure out along the way who I am and who I want to become in the future (cliché but true). So here's to all of the teachers, coaches, and friends who made each of my days more meaningful. I plan to keep in touch with several of you. Well, I suppose that about wraps it up. Good luck to all of my fellow seniors as well as the underclassmen. I am confident that many of you will do great things in life. Bye for now!
Leave a Comment
Your donation will support the student journalists of Ames High School. Your contribution will allow us to purchase equipment and cover our annual website hosting costs.