Staff retirement: Dianne Hugdahl
How long have you been at Ames High?
I have been in the Ames School District for 15 years. I was at AMS first and here the last 4 years.
What led you to become a teacher?
I just loved history. I knew as a high school junior I wanted to teach history. I was also interested in the law profession, but teaching won. I get to work with young people everyday.
What are some of the biggest joys you've had in your career?
I have enjoyed working with the National History Day programs with students as well as Mock Trial at AMS.  Taking students to regional, state competitions as well as national competition levels has been very rewarding. I also coached volleyball and track at AMS. Very FUN.
What will you miss the most about teaching at Ames High?
I will miss the students. Working with young people is very rewarding.
What are you most looking forward to in retirement?
I will get to be spontaneous too. Love that!!!
Are you going to travel anywhere once you retire?
One of the posters I have says to "Go outside and play," and that is what I plan to do.
Living everyday to its fullest will still be my motto.  It is the little things that make life special and I want to continue to enjoy all the little things.
Do you have grandchildren? Are you going to spend more time with them?
When I retire I will spend more time with my grandchildren and children.  They still like to have me around to play with, bake for them, and just enjoy all the activities they are in.  Being involved in their lives bring so many joys.
Leave a Comment
About the Contributor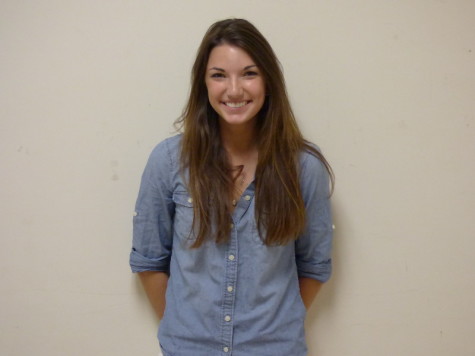 Emma Stewart, Editor In Chief
As a senior at Ames High, Emma Stewart stops at nothing to keep her daily schedule busy for her last year. Sports wise, Emma is involved in Fall Cheerleading,...