Garyn Swoleson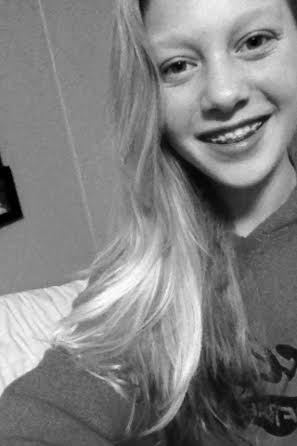 For most, trying to balance two high school sports can be difficult. For freshman Garyn Simpson, it's just come naturally. She plays both volleyball and softball for Ames High. This year was her third year playing volleyball and her ninth year playing softball.
To help her prepare for sports and get swole, Simpson attends weight lifting after school three days a week. This counts for her PE credit.
"I like doing it after school so that there's more time to work and you can actually get things done because you aren't messing around with your peers," Simpson said. "People that are there are there to get better and not screw around unlike during school."
Transitioning to high school from middle school was an unexpected experience for Simpson. She said, "I don't think anyone could have totally prepared me until I experienced myself because of the atmosphere being so different and there's so many more kids."
Even though the transition was kind of crazy, Simpson really likes all of the opportunities to meet new people. She also enjoys having varying levels in difficulty in classes. She added, "The different level classes are really nice because in middle school they don't really do that. The classes here challenge you a lot more than the middle school ones do."
Simpson can be spotted on the volleyball courts, softball fields, or getting swole in the weight room after school.