Tasty Tea-Day: Little Woods Review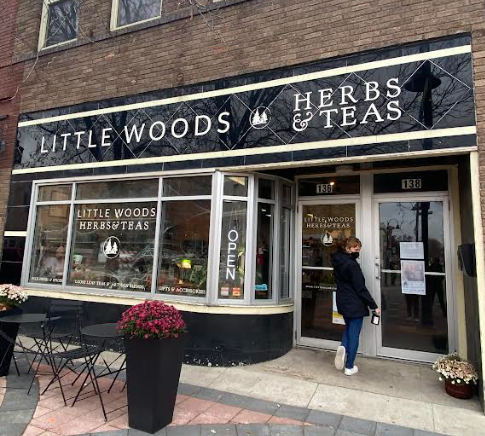 The Ames High WEB staff recently took a trip to Little Woods, a tea shop on Main Street. There, an assortment of tea was sampled and compiled into this review.
London Fog – Ellyn 
Compared to other local cafes, Little Woods' spin on the London fog outshines other Ames Cafes- the subtlety of bergamot and floral accents in their Earl Grey was complimented by the steamed milk or honey, while they often overpower it.  
The atmosphere and the employees were welcoming in the cold and cloudy weather. The beautifully decorated shop has an assortment of books, holiday decorations, lively plants, and loose teas and spices. 10/10
Moroccan Mint – Bennett 
As someone without a well-experienced tea palette, the biggest things immediately noticeable are often bitterness and the boldest of flavors. After a bit of a cooldown, the Moroccan Mint tea, as recommended by the barista, had a pleasant lack of bitterness and a flavor I would describe as a great introduction to tea in general. 9/10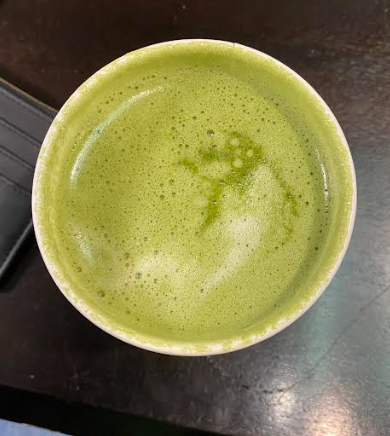 Matcha Latte with Whole Milk – Elaina 
Their matcha is high quality, just what you would expect from a tea shop. They didn't skimp on the matcha, so you got a nice rich flavor that combined really well with the milk. I also noticed they used milk from a local dairy company, which added a really nice touch and it felt nice knowing they were supporting local businesses. However, my one issue is that they didn't ask if I wanted my drink sweetened before they added sweetener, so if you normally like matcha unsweetened, I would recommend asking. The atmosphere of the shop was lovely and decorated for fall with seating nestled in the back as well as by the front windows. They appeared only to have one person on staff at the time, so it took a little while to get everyone's drinks out, but the barista was really nice and tried her best to get our drinks out while also attending to other customers. 9.5/10
Luna Tea – Celeste 
I really enjoyed the calming atmosphere of Little Woods. The store featured not only teas and herbs but also elegant tea sets and all sorts of tools for making different types of tea. It also has a little stand where you can purchase prints and a place to order tea or coffee along with both indoor and outdoor seating. I ordered luna tea with local honey which is a blend of green rooibos, linden, lemon peel, eleuthero, marshmallow, ginger root, anise seed, rose petals red, spearmint, and lavender. The luna tea has the perfect balance of sweetness and bitterness and isn't too weak or too strong. The staff was really friendly and overall the place was very relaxing and the tea tasted great. 9.5/10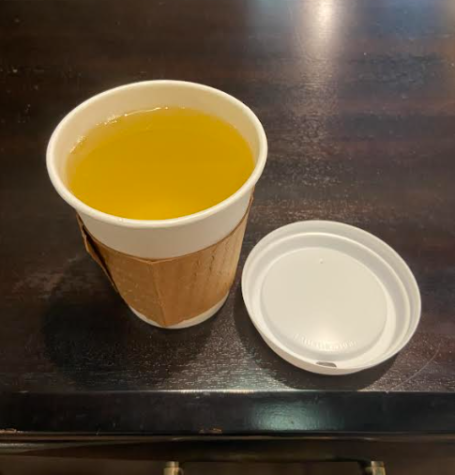 Genmaicha – Lily 
The tea had a very full flavor. The mix includes green tea and roasted rice, the latter of which was a very prominent flavor. The tea was not a sweet tea, and although it was a green tea the flavor was not super earthy. The best way I can think to describe it is that the tea tasted cozy. The tea tasted like warmth even when the temperature wasn't warm. It was the perfect tea for a cold, rainy day, and I will be returning to get it again. 
The shop itself was welcoming and the staff was very knowledgeable about different types of tea. They had a wide variety of teas available for purchase as well, and any equipment you could possibly need for tea brewing. I will definitely be returning in the future. 9.5/10
Leave a Comment
Your donation will support the student journalists of Ames High School, and Iowa needs student journalists. Your contribution will allow us to cover our annual website hosting costs.