We Heart Roman Hart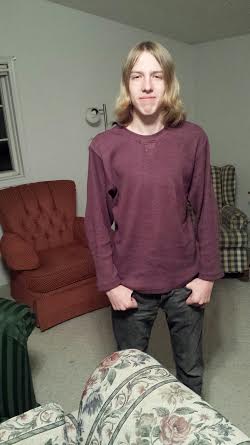 Madrigal is in full swing and elegant voices can be heard drifting through the halls as the vocal ensemble serenades various classrooms. One of these voices belongs to junior Roman Hart. Hart has been involved with choral programs since he was 13, including madrigal, musical, and all-state. His passion for music began when he realized that there was more than just unison and two part music. "It made it much more fun to sing when there were many different parts, even if they clashed or complimented each other within a different part," Hart said.
This year was Hart's first year being involved with all-state. He was one of three Ames High singers to make the cut this year. He practiced from the very first day of school until early November when madrigal started. They practiced Monday, Tuesday, Thursday, and Friday mornings from 7-7:50, also rehearsing on Monday nights from 7-9. "I found that not a lot of the other basses can hit the lower range with good quality so I focused on that aspect of my singing to try to impress the judges," Hart said.
Other than singing, Hart enjoys playing tennis and plans on trying out for the boys' team this spring. He also likes to come up with and try to complete dares and challenges with his friends. "Most of the time ending in puke or pain. Nothing life threatening," Hart said. He also loves disc golfing and has recently begun practicing with the ultimate frisbee team. At lunch, he plays hacky sack. "We invite anyone who wishes to join us to come hack some sack," Hart said.
While walking through the woods and listening to music, Hart is most likely listening to his favorite band, The Flower Kings, a Swedish progressive rock group. "They create music that is difficult to comprehend so every time you listen to it you catch new things that weren't there before," Hart said. "They also groove really hard while rocking to an upbeat pace."
After high school, Hart plans on going to college for some type of architectural field, but will stay involved in choir or musical some how. However, he's keeping his options open. "I still have a long time to reach new things that might interest me and I believe that ideas and aspirations can change quickly and you can end up doing something you never thought of," Hart said.

Hart wants Ames High to know that contrary to his name, he isn't actually of Roman heritage and that he's up to try anything. With a heart of gold and shimmery locks the same color, Roman Hart is a man, a man like no other.