Mr Craig Walter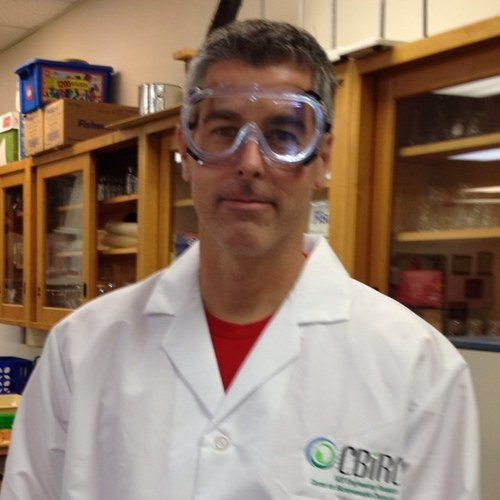 Sadly, this year, we are losing another extremely valuable teacher at AHS, Mr. Walter Walter. Mr. Walter has decided to leave Ames High to teach Chemistry at West Des Moines Valley, after teaching here for 11 years. According to Mr Walter, it was extremely hard for him to make the decision to leave; however, he finally admitted that it would be better for him to move to Valley.
"Every new school year is exciting for me.  Teaching a new class is also a challenge I enjoy.  I am excited to teach chemistry again and I will have brand new classroom!"
Mr Walter started teaching at Ames High in 2003 and has predominantly taught AP Biology and Earth and Space Science. He has also been the sponsor of multiple clubs, including Skepticism Club, IBAD (intramural badminton) and Breakfast Club. Mr Walter said that the one thing he was going to miss most about AHS was the inclusive atmosphere and how the students are open and accepting to diversity. His favorite memory at Ames High was, "Probably seeing Mr. Mooney proudly wearing a bunny suit."
He hopes that his decade at AHS has helped to, in his words, "Leave behind growth-minded students with a healthy dose of skepticism." He advises Ames High students to to grow from mistakes and stop wasting time. When asked who his favorite student has been in all 11 years of teaching he replied," I can't remember the name." (This is an inside joke for all of those students who have been in his classes.)
Mr Walter has high hopes for the future, he is excited to teach a new class and to teach in a brand new classroom. He said switching from AP BIO to Chemistry will be an exciting experience.
From personal experience we can say that Mr Walter has been an amazing teacher, and that science would not have been the same without his cool T shirts and hilarious jokes. Also, his teaching style is 100//
Finally, Walter wishes to bid all the amazingly hardworking staff and students good bye, and assures that he will definitely miss them all, in his words, "This has been a great school to call home for so many years,". Mr Walter is doubtful that any student will miss him, so if you would like to say your goodbyes you can visit Walter in his room or shoot him an email.