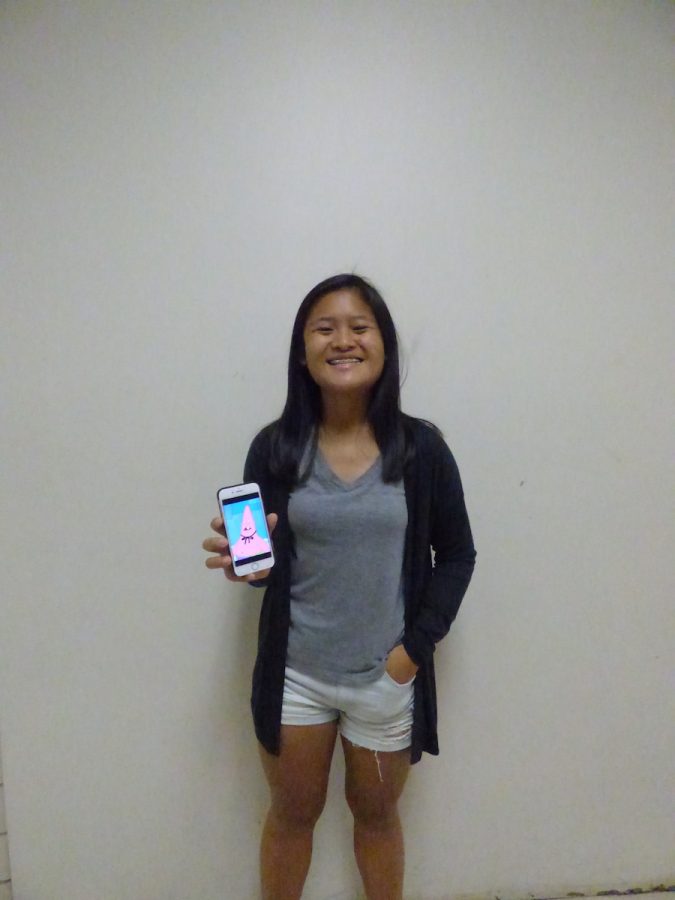 Tifany has been in the web for the past 1.5 years, however when she walked in late to the first day of class, DJ said: "Who are u?"  
Dedicated to being petty, Tifany loves to be petty. 
Apart from being very high maintenance, Tifany enjoys relaxing and minding her own business.  If Tuna is the chicken of the sea, then Tifany is the chicken of Ames High. 
Tifany Chu, Opinion Editor
May 19, 2017

Tifany's Senior Column.

(Story)

Apr 25, 2017

How ordering food online has changed my life

(Story)

Mar 22, 2017

John Kim: Ames High Legend

(Story)

Mar 22, 2017
Feb 15, 2017

William Crow: Bird Master of Ames High

(Story)

Dec 18, 2016

A Love Letter to my Honda Civic

(Story)

Dec 05, 2016

No one likes turkey

(Story)

Nov 11, 2016

Necessity of Vape Laws

(Story)

Oct 11, 2016

Intramural Sports

(Story)

May 09, 2016

The Web was funnier in 2000

(Story)

Apr 13, 2016

Prom Court is not necessary

(Story)

Apr 04, 2016

There is more money in STEM

(Story)

Mar 11, 2016

Snapchat ruined my life

(Story)

Mar 07, 2016

Time to garden with garden club

(Story)

Mar 01, 2016

Make Room for "Room"

(Story)

Feb 09, 2016

Death Of A Bachelor

(Story)

Feb 08, 2016
Jan 26, 2016
Jan 26, 2016
Dec 14, 2015
Dec 14, 2015

How Social is Social Media

(Story)

Nov 13, 2015
Nov 13, 2015

Tif and Shelby went on a "juice cleanse"

(Story)

Nov 11, 2015
Oct 06, 2015

Facebook Resurgence

(Story)

May 12, 2015
May 12, 2015
Apr 27, 2015

Stop hating Reality TV

(Story)

Mar 30, 2015

Tetris should be the next thing to go viral

(Story)

Mar 30, 2015
Feb 23, 2015

Serving up the truth

(Story)

Feb 12, 2015

Hatred in our halls

(Story)

Feb 12, 2015

Best Ranking of the High School Musical Movies

(Story)