Quick Tunes: Iridescence by Brockhampton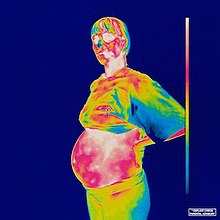 Coming on the heels of a highly-publicized controversy regarding former member Ameer's sexual misconduct allegations over the Summer, Brockhampton was in a dark place. They had lost one of their core founding members- one that hadn't only yielded his own superb style of rapping (which would frequently become the standout verse on most tracks) but he was also like family to frontmen Kevin Abstract and Matt Champion. He was the literally face of BH, having appeared as the centerpiece of all 3 of their album covers. Needless to say, I didn't expect to hear from Brockhampton for a very long time- perhaps never again. However, the resilience displayed by America's favorite boyband (self-proclaimed) Brockhampton in their new album Iridescence proved me dead wrong.
To start things off, the production. Romil's superb beat mixing is tight when it needs to be, and rougher when he really wants you to move. Case in point, the song "New Orleans" serves as an amazing opening track with a beat reminiscent of the song "Heat" from the band's Saturation trilogy. It's tough but not grinding, with the bass providing the rhythmic thud to accompany Dom and Joba's standout verses. Kevin's chorus and a surprise cameo from Jaden Smith also make this track one of my absolute favorites of the whole set.
Joba is another story entirely. As many have put it, Joba's "0-100" style of rapping (he's either docile and vulnerable or he'll literally break your back with words) really shined in this album. On songs like "J'ouvert" and "San Marcos", Joba really exhibits that stark contrast in style that we've all come to expect from him. His newfound energy is also mirrored by Merlyn Wood's newfound mellow style. In past albums, we're used to hearing nothing but screaming and clever one-liners from Merlyn. Now, however, it seems he's focused more on improving his delivery and allowing the listener to digest the deeper message. Joba and Merlyn have certainly changed the most since the Saturation trilogy.
In each cycle of Brockhampton albums, two members usually tend to stand out among the rest in terms of best verses and biggest personalities. In Iridescence, this description fits Joba and Dom perfectly; they always take over whichever song they're on, with Joba frequently popping off any time he can. Dom's advanced lyricism is his trademark, and he's easily the strongest in the group in terms of his clever rhymes and flow.
Overall, this album was great. The somewhat-European sound that was an inevitable byproduct of their long recording stint in London is extremely evident, giving it a distinctly Abbey Road-esque sound. This burst of creativity coming from Brockhampton makes me wish I'd never doubted them, and I wish them all the best in the future. I'll be wearing my Jabari hoodie proudly.
Leave a Comment
Your donation will support the student journalists of Ames High School. Your contribution will allow us to purchase equipment and cover our annual website hosting costs.
About the Contributor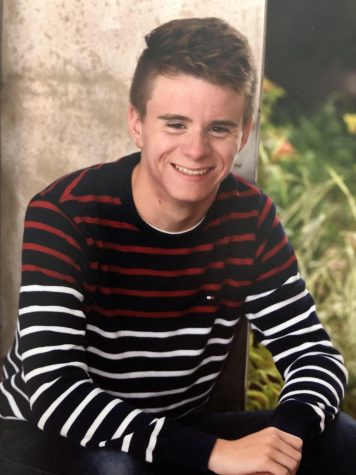 Jonathan Watt, Reporter
Jonathan Watt is an alarmingly average 17 year old. His many talents include asking his parents for money, doing accidental burnouts in his car, and taking...