SST Photography shines through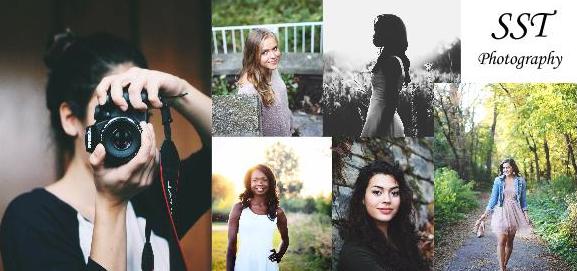 Over the past year, senior Saba Toosi's photography has been taking the community by storm. As senior pictures pop up on social media, SST photography has risen to the top of Ames High School's competing senior photography studios. With soft lighting and natural beauty, her hard work, creativity, and passion shine through to anyone viewing.
Ever since she was little, Toosi was always interested in photography.
"My parents had this little point-and-shoot camera that I loved to take with me wherever I went. I would snap pictures of random things around me just for fun," said Toosi.
In the past couple of years Toosi has taken a serious interest.
"I started learning about Digital Single-Lens Reflex Cameras and researching them, and I finally bought one for myself. After that, I was hooked," said Toosi.
So how does Toosi make her subjects shine through to the camera? Where does she find the inspiration to make the lighting pop past the pixels?
"Usually I have an idea of a picture in my head, and then I might jot down the idea so I don't forget. otherwise, usually I just go with whatever I think might work," said Toosi.
A explorer at heart, Toosi loves to experiment with different locations outside.
"I love taking pictures of my friends. We usually go out to Ada Hayden in the summers for photoshoots and that's definitely one of my favorite things to do," said Toosi.
But Toosi's favorite part about photography are the endless possibilities that come with it.
"There is no limit to what you can do. If you have an idea, you can turn it into a photograph, and I think that's really cool," said Toosi.
If you ever have any photography inquiries or want to be inspired, feel free to contact Saba Toosi through her Facebook or at [email protected]. Not only will she make the background behind you gorgeous, but your face will glow above it all.