Dance Marathon Details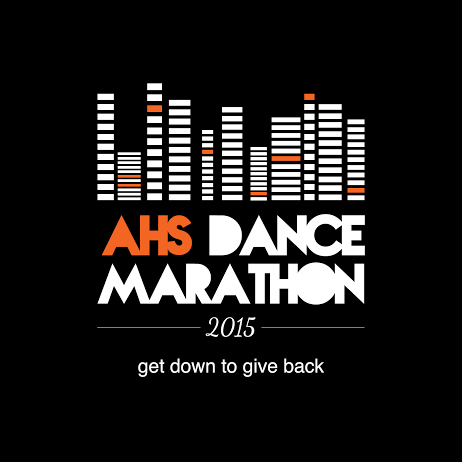 On February 28th, AHS will be hosting its first ever Dance Marathon. The event will take place from 8:00-11:30pm. Tickets are $5.00 and are available for purchase during the week and at the door, everyone is welcome. Also, you can purchase a shirt designed by AHS student Dagney Pasketch for $10.00. The goal is to have as many students wearing the blue shirts during the party as possible, but is not required. Wearing athletic/casual clothing is suggested.
The original idea for having a Dance Marathon at Ames High School came from wanting to honor Payton Boylston's brother, Quinn, who used Dance Marathon before he passed away from complications of a brain tumor in 2011.
The dance marathon committee wants AHS to know that Dance Marathon isn't just a dance. There will be games and contests including limbo, rock paper scissors contest, and a morale dance, which will be choreographed and taught by Ames High Students at the party.
Ames High has raised approximately $5,000.00 for Iowa Children's hospitals throughout multiple fundraisers during the year. One of Ames High Dance Marathon's most successful fundraisers came from an English department coin drive, over $2,000.00 was raised in just 5 days.
The dance will be DJ'ed by junior Michael Burke and he is currently taking music requests on Ames High Dance Marathon's facebook event page.
The name Dance Marathon comes from universities that put on their celebration for 24 hours. The title stands for giving yourself for a long amount of time, so that others that aren't as fortunate can 'dance' and to keep as healthy and happy as possible. The Ames High event will not be 24 hours, but the premise is the same as those events which last longer.
Many themes of Dance Marathons across the US include "FTK" (For the Kids), "Dancing for those who can't", and Ames High's mantra #GETDOWNTOGIVEBACK.
Come out on the 28th to support the beginning of a tradition that will carry through Ames High for years to come.