Ames Middle and High School Students Protest Anti-LGBTQ+ Bills
On Wednesday, March 1st, and Wednesday, March 22nd, Ames High and Middle school students participated in walkouts protesting the numerous anti-LGBTQ+ bills that have been proposed in this legislative session. 
Ames Highschoolers walked out first on March 1st, making their way from their classrooms down to the football field. There, a handful of students spoke about the bills, the impact they would have if passed, and their own personal experiences as members of the LGBTQ+ community. Students also carried flags and signs, reading phrases such as "we say gay" and "this bill harms, not protects." 
"What makes me scared is that the future generation, or even this generation right now, will be scared of coming out and pursuing who they are," said senior Zack Pinto, a Spectrum and SACRE leader who helped to organize the walkout.
Pinto spoke about his experience with being transgender, and how his teachers helped support him. He emphasized the importance of having a community with adult figures that students feel safe around and worried that future students would be unable to find the same support he did.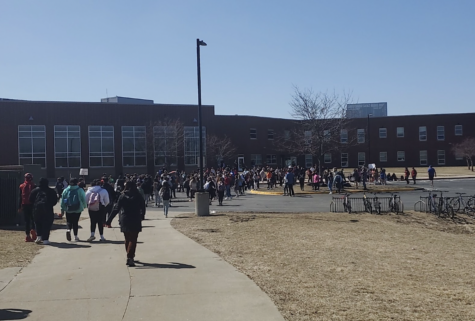 Other bills students protested include:
Weeks later, students at Ames Middle School organized a similar walkout to protest the same legislation. On March 22nd, students left in the middle of the school day to meet in the back bus lot, where organizers gave speeches to other students. 
In their speeches, middle school organizers focused on HF 8, a proposed bill that would discussions of gender identity and sexual orientation in elementary schools. 
"Is this the future we want for our students?" The organizers asked the crowd, "Do we want them [LGBTQ+ students] to live in fear of just existing?" 
In Iowa, more than 29 pieces of legislation have been introduced that would have a negative impact on the LGBTQ+ community. 
On March 23rd, 2023, SF 496 passed through the state senate. This bill would ban school library books describing sex acts, prohibit public schools from teaching about sexual orientation and gender identity through sixth grade, and require parents to be notified if a student comes out as transgender at school. 
Leave a Comment
Your donation will support the student journalists of Ames High School, and Iowa needs student journalists. Your contribution will allow us to cover our annual website hosting costs.
About the Contributor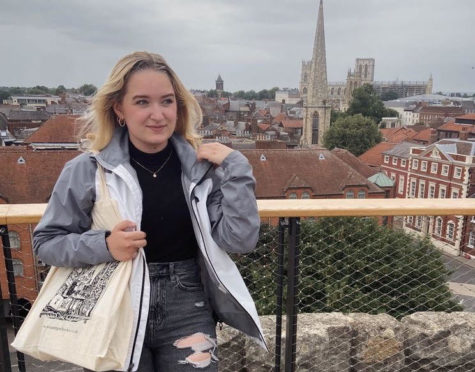 Lily Lupardus, Editor-in-Chief
Lily is a senior who currently serves as Editor-in-Chief. On campus, she has been involved in band, pep band, and orchestra. She enjoys watching soccer...