Homeland Review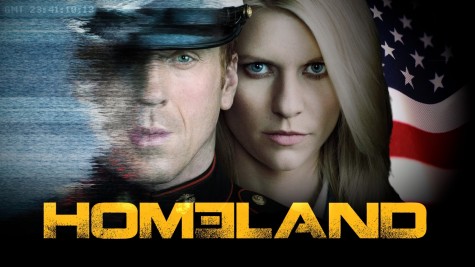 "An American Prisoner of War has turned." This sentence sets the stage for the complexities that go about in the hour long political thriller show, Homeland. If I had to describe Showtime's series in book terms I would describe it as riveting page-turner. Inducing heart beats faster and faster as each episode goes on, the suspense building perfectly. A thick plot, richly flawed characters, numerous Emmys to boast, it's easy to see why it's so highly acclaimed.
When Sergeant Nicholas Brody returns home from captivity in Iraq, chaos ensues for one Carrie Mathison. This CIA Agent recently returned home from being stationed in the Middle East, and brings back with her some pretty wild theories. The most notable being that Brody is working for terrorist, Abu Nazir. All alone in her thoughts Carrie has to be prove to the CIA that Brody is helping Al Qaeda and Nazir plan a disastrous terrorist attack in the nation's capitol. Problems arise when their game of cat and mouse results in an unexpected romance.
The character of Carrie Mathison is played by actress Claire Danes. Mathison suffers from bipolar disorder. Danes portrays this so accurately, making Mathison feel so real and vulnerable. British actor Damian Lewis plays Brody, and brings such raw intensity to the part. He does a superb job depicting his characters PTSD, and his struggle to overcome it. The two are joined by a surplus of talented actors, such as Hollywood veteran, Mandy Patinkin.
Showing viewers more and more about the ins of the CIA and the effort against terrorism, the series is jampacked with action, emotion, and will easily captivate you.