Samuel L. Jackson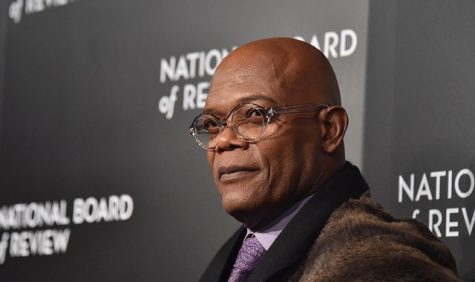 Samuel L Jackson is the highest grossing actors of all time. He has accumulated 4.3 billion dollars since he was in his first movie back in 1972. Samuel L Jackson has played a plethora of awesome roles in his career. From Coach Carter to Mace Windu in Star Wars I, II, and III, and many other notable roles in his illustrious career. Samuel L Jackson has appeared in many other notable movies like Pulp Fiction, Django Unchained, Jackie Brown, etc.
Despite making all of that money in his career, he has yet to win an Academy Award or a Golden Globe. Jackson has won 17 awards from various organizations. When talking about making movies he said this:
"All movies aren't fun; some are hard work. You try to do something and convey a set of emotions that have to do with some real life kind of stuff."
Since he came into the spotlight, he has not been afraid to speak his mind about the way he feels about politics. As a matter of fact he made a short film endorsing Obama in 2012. He has also made some odd statements on his political views as well.
"I voted for Barack because he was black. 'Cuz that's why other folks vote for other people — because they look like them. That's American politics, pure and simple. [Obama's] message didn't mean anything to me. In the end, he's a politician. I just hoped he would do some of what he said he was gonna do."
My favorite roles that Samuel L Jackson roles are Coach Carter, Mace Windu in Star Wars I,II and III, and Frozone in The Incredibles. I know that those aren't the most popular Samuel L Jackson roles, but I personally like them the most.
In 2017 you can catch Samuel L Jackson in XXX: Return Xander Cage, Kong: Skull Island, Blazing Samurai, and The Hitman's Bodyguard. Also Samuel L Jackson will be starring as Frozone in The Incredibles 2, which will be released in early 2018.