The Amazing Amy Eyles
Late Saturday night, the black of the gym is illuminated by freckles of bright neon dancing across the walls. Music pulses through the crowd of hundreds of feet pounding against wooden floor, but one girl's sparkling footsteps stand out amongst the rest. Erupting with energy even in the late hours of the night, Amy Eyles' presence at Ames High's Dance Marathon reminds us that with the right attitude, we are able to conquer anything life throws our way.
11 years ago, in the loving arms of parents Gary and Judi and brother Ben, Amy was welcomed into the world. Ever since she was born, Amy has suffered with a disorder known as Sturge-Weber Syndrome.
The congenital neurological disorder caused her brain to malform and has subsequently caused vision problems, a seizure disorder, developmental delays and speech disabilities. Amy also has a Port Wine Stain which is a result of blood vessels in her face and brain that did not form correctly, resulting in purplish, red birthmark on her face and neck.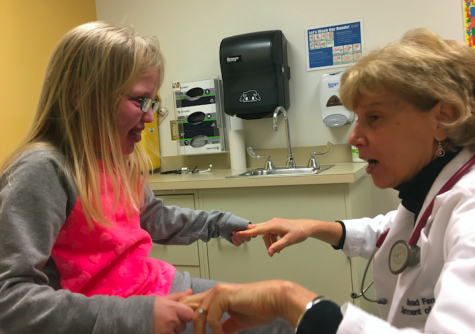 According to Cleveland Clinic, children with damage on both sides of the brain tend to have the hardest time. If there is only damage to one side of the brain, that side may be surgically removed to stop the seizures. In Amy's case, because she has deformities on both sides, this surgery is not possible and she has to live with the seizures.
It's true. Amy has had multiple surgeries and countless visits to the University of Iowa Children's Hospital, but what her disorder's description fails to encompass is her vigor for life and her boisterous personality.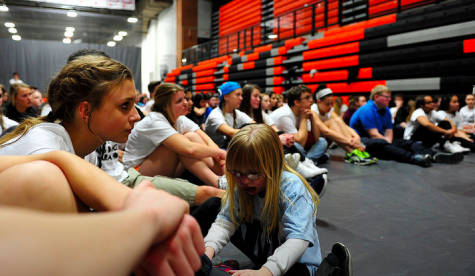 Out on the dance floor, Amy is the girl to find. If you thought you could bust-a-move you may want to reconsider.
"[Amy's] smile lights up every room [she walks into] and you can't help but smile back", said junior Amara Lipsey.
If you've met Amy, you know that she is extremely friendly and loves to dance with pretty much anyone. She will hold your hand through the masses of people and dance like no one's watching. It is almost impossible to be trivially self-conscious or negative when you are around her positivity. Junior Sarah Evans says that "[seeing Amy] really brightens up your day.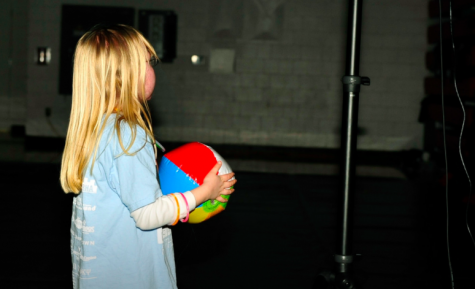 Senior Dance Marathon leaders Charlotte Lenkaitis and Sabrinna Hegelheimer, as well as all committee members, are pumped and ready for this years dance and hope everyone comes out for the kids!
Ames High's third annual Dance Marathon will take place on Saturday, February 25th in the Ames High Gym from 8-11pm. If anyone would like to donate click on this link and all contributions will go directly to the event http://events.dancemarathon.com/event/ahsdm.
The goal this year is $15,000 so all support is appreciated and goes towards helping kids like Amy Eyles at the University of Iowa Children's Hospital.
I encourage everyone to participate in this amazing and life-changing event. Get down to give back, and see you on Saturday!