The Switch One Year Later: Worth A Buy?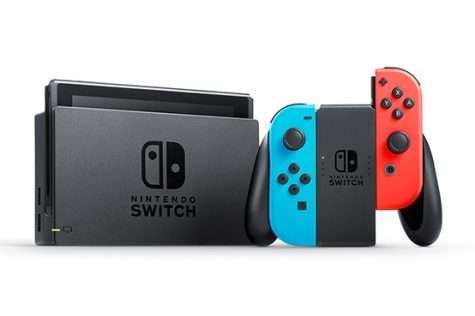 The Nintendo Switch released about a year back now. My birthday is in the first week of April, and my parents got me one for it. As somebody who's seen the Switch grow over the last ten or twelve months, it's justified its purchase in unexpected ways.
Nintendo's releases for the Switch have all been excellent, with Splatoon 2 and ARMS being entertaining and unique takes on the shooter and fighting game genre, Zelda: Breath of the Wild being a daring take on what makes a Zelda game a Zelda game, and Super Mario Odyssey being a charming and addictive platformer with some of the tightest movement I've ever beheld in a platformer.
Nintendo's games are (almost) always excellent, however. The Wii U's first-party titles were all fantastic and hold a special place in my heart, but it was still a flop since it didn't have other titles to fill in the months-long gaps between Nintendo releases. Nintendo is courting some big fish with the Switch, but even then, for every Doom for the Switch there's a baffling port of Skyrim. However, Nintendo has utterly struck gold with its new "Nindies" (a pormanteau of Nintendo and indies) program, boasting some of the best indie games made in the last few years on their platform, with more coming every few months.
The simple addition of portability makes a surprising amount of sense for a surprising amount of games- Stardew Valley's laid-back nature is just as a natural fit for doing a few of your chores in-game and putting it back in your pocket as is doing one or two of Celeste's challenging platforming gauntlets.
I still don't know if I'd recommend a Switch to everybody, however, since it does have its share of issues- the paid online system, while delayed constantly, is still looming overhead and doesn't seem to be that worth it. The large majority of the indie games are ports, making it a tough sell if you already own the game on another platform.
However, I think that the Switch is a fantastic console. Its dock doesn't get used much by me, but it's completely replaced my 3DS for handheld gaming- the 3DS might have Monster Hunter, sure, but the idea of playing games with a console's power and ambition on the go is strong enough to be a good sell for many, myself included.