Staff retirement: Margaret Strasser
Margaret Strasser's favorite moment in her teaching career is getting the call over winter break in 1996 from the Ames Middle School Principal John Kinley to be the half-time family & consumer sciences teacher.
She became a teacher with the inspiration of her mother and her home economics teacher in Oskaloosa.
Mrs. Strasser chose family & consumer sciences after her husband was stationed at Iowa State University as the Army ROTC Professor of Military Science.  The Iowa State counselor said there was a national teacher shortage in family & consumer sciences (FCS) and she could earn my teaching license by taking additional courses and adding them to her prior fashion merchandising degree.  Instead, Mrs. Strasser decided to earn another bachelor's degree then her master's degree while her two sons were earning their bachelor's degree and her husband worked on his doctoral degree from Iowa State.  Strasser said, "Unfortunately Iowa State does not give a family discount!"
Two of Mrs. Strasser's biggest challenges in her teaching career were:
1) to gain as much education as possible to get the pay raise/salary increase since she started to teach after her husband's 23-year military retirement;   2) then teaching 5-6 different courses during an 8-period day, buying groceries for all the food labs and joining the family at home after a long day at school – long days and weekends.
The biggest joys in Mrs. Strasser's teaching career were:
1) moving from the half time position at the Ames Middle School to full time at Ames High School then watching the students mature from eighth grade to having them in twelfth grade classes.
2) working along side of all the talented teachers, staff and administration at Ames High School. She exclaims, "we really are a family unit!".
3) seeing two of her 5-grandkids in the halls of Ames High School these last few years.
4) working professionally with co-horts like Linda Telleen-Martens and Kristie Steege
5) the fond memories that were created with the FCS Scotch-aroos sales at Ames High!!
The most rewarding thing about teaching her FCS classes is getting to know the students as they prepare for life after high school, watching them grow and mature into adulthood and having them come back to share their experiences with others.
Leave a Comment
About the Contributor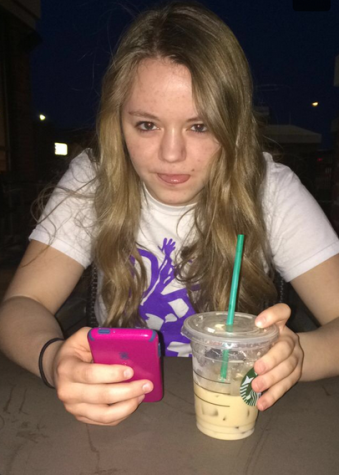 Serena Paulson, Managing Editor
First things first, she's the realest. The "realest" managing editor alongside the ever so fancy Shin. Serena "sweg" Paulson is all 'bout dat...