Ames High Reaches High
The Ames high Ultimate Frisbee team, Parallel, has had an incredible season so far by going 13-1 at the midpoint of the season, winning the Old Capital tournament, and dominating the Iowa youth league.
A very large part of the success is due to the top class of senior players Parallel has. Seniors Peter Miller, Bryan Hall, Jack Swanson, Luke Heilmann and Ben Joerger are all top players in the state, and the rest of the starting line up including two of the first subs are also seniors with plenty of experience.  Considering how young of a sport ultimate is on the competitive level, it really pays off big to have a lot experience on the team.
Unfortunately next year does not look so good in comparison for Parallel.  Unlike this year, for next year Parallel will need to focus more on attracting new members instead of pushing for a top national finish.
"The biggest thing we need to do for next year is get more people because by the way things are looking now with practice turnouts and such we will struggle to even field a team for a lot of games," said future Callahan award winner and professional ultimate player, JoJo Kosterman. "In all honesty though, we should be fine.  We have talented juniors this year like Ben Popken and Ryan Helton, and more people will join. Ultimate is really fun and everyone will really like it if they try it."
About the Writer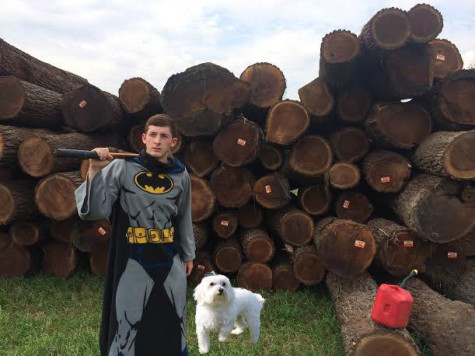 Andrew Ellis, WEB reporter
Andrew Ellis is more than words on a screen.