Battle of Ames Coffee Shops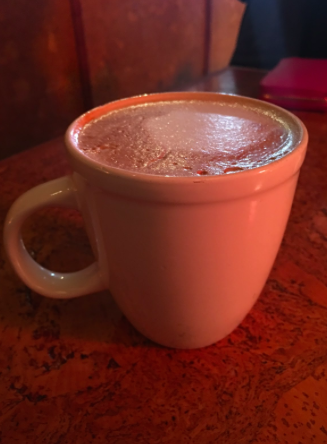 I'll be the first to admit it: I spend way too much money on coffee. Supplying my addiction isn't a cheap task to do, especially when I'm being becoming increasingly critical of the coffee that I drink the more often I drink it. I decided to go to three of the most popular coffee shops in Ames, order my go to drink, and put them to the battle.
The first place I had to go to was Starbucks. Starbucks is by far the most accessible place to get coffee in Ames, because there's one available on every side of town. There are definitely highlights to the Starbucks experience, whether it be the convenient drive-thru, the vast menu, or the comfortable seating area (equipped with wifi). When it comes to the coffee though, I have to confess that I am not a fan. Starbucks is a large corporation, so they utilize automatic espresso machines. This gives the espresso a bitter, burnt, and watery taste. They offer great amenities, but in my opinion, their coffee is not up to par.
The Café is another favorite in Ames. Some highlights of The Café for me are the friendly environment and the large bakery selection that they offer. (Seriously, their desserts are irresistible). Their espresso is fresh pressed, which is a huge plus to me. Drinks from The Café that I have tried have always been rich and flavorful. Unfortunately, they don't offer wifi or general seating, but it's a great place to go and get your coffee fix when you're on the run.
Finally, I stopped at The Vinyl Cafe. It's a very small shop right off of main street that offers coffee, cake, and vinyl records. The owner, Blake Delaney, makes a point of getting to know every customer that comes in by name. Every shot of espresso comes from fresh ground beans, which makes the coffee taste fresh and rich. In addition to great coffee, The Vinyl Cafe offers wifi, seating, and loyalty cards. One downside about The Vinyl Cafe is that you'll have to pay for meter parking, and if you're not a pro at parallel parking like myself, finding a spot can sometimes prove to be a hassle. However, if you're willing to part with a nickel for some stellar coffee, The Vinyl Cafe is definitely worth the trip.
Whether you're an occasional coffee drinker or an addict, Ames has plenty of options for everyone.