Get Crazy With Crazy Helium Booth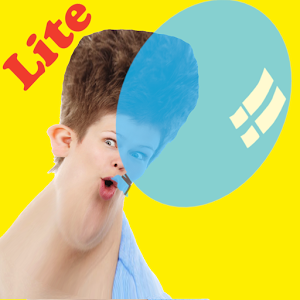 Crazy Helium Booth is an app that creates the best face and voice changer for your videos. It changes your voice and makes you look really funny (even if you already look funny.) The many sets you get with the free download of the 'lite' version is that you can have a big head, such as Alien or a Big Fat Face or be a hunk with a Square Chin. The voices are all so different, to this addition you can add chipmunk or helium voice, Bear voice (deep voice), or a  Robot voice effect. The Lite version of Crazy Helium Booth has a time limit and only allows the recording time to go to 30 seconds. Purchase the full version to get numerous more effects and unlimited recording time.
This app has been used by many famous celebrities trying to make people smile and laugh on social media. Ed Sheeran, if you happen to know him, has made many videos using this app to keep all of his Instagram and Twitter followers amused by his big eyes and beautiful squirrel voice.
Crazy Helium Booth is rated 4.3 stars out of 5 according to iTunes and is rated for children four years and older (strictly no three year olds aloud.) Send your videos to your friends for a good laugh!