United Way Day of Caring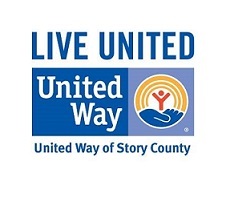 The United Way Day of Caring is a day where local organizations and clubs in the area, make a joint effort to help out and give back to the community. The event took place on Friday September 9th all throughout the Ames community.
The morning started with our chapter heading to The Plex. We met some other businesses and had some breakfast. Some of the people that were there were Iowa State Women's Basketball coach Bill Fennelly, Iowa State Athletic Director Jamie Pollard (along with other representatives from Iowa State Athletics), and other local businesses.
Our Ames DECA chapter went to the Northcrest Community center that is located right next to the high school, while other organizations in the area went to other places in town. Half of us did small chores for them, while the other half of us were picking up leaves and other pieces of garbage around the church that is on site there. They were very pleasant people to spend the morning with and they were very appreciative.
Days like these are absolutely vital for any community but it's especially good for the Ames community for two reasons. The first reason is because giving back to our community is a great simple act of kindness and shows what type of community that we are because if we did not have these events it shows to other people that our community is not that caring, which is not is not a good thing. The bottom line is that you should give back or help out  your community in some way shape or form.