Rachel's Senior Column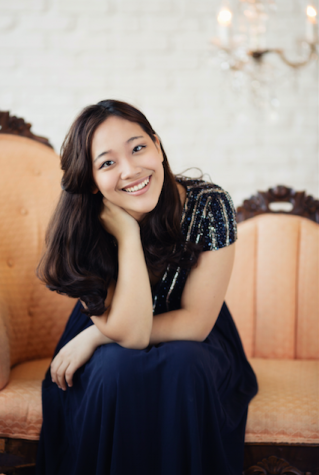 I am terrible with personal anecdotes. I lack the ability to inflate my life story with both heroism and tragedy, and I have always been reluctant in sharing my internal self. But, I am going to break this enduring shell that has protected, or possibly hindered, me by disclosing who I am. After all, the time until graduation is ticking, and I supposedly have nothing to lose.
High school was difficult for me. If not able to deduce from my pimple-broken, sleep-deprived face and my bad habit of living off of Nature Valley's Fruit & Nut Trail Mix Bars as a substitute for a nutritious lunch that would take 30 minutes to consume, I was literally on survival mode during high school. Everybody, including my friends and family, thought, and still possibly thinks, I am crazy. I admit, my priorities were probably not the most ideal, and I was probably reflected as some extremely avaricious student.
I even ask myself at times about what motivates me to make these life choices. I question why I sacrifice so much, and I wonder if I am making the right decisions in my adolescent stage of life. So, here I am, recollecting my past and pondering in the present. I think my individualistic, quirky, and possibly even peculiar lifestyle caused misconceptions of who I am, as someone who contrasts from the bright orange and black that many Ames High students greatly resonate.
Ultimately, I think what has ceaselessly motivated me is my personality. I like to be both a creative and pragmatic individual, always thinking outside the box and unwilling to allow environmental factors to restrict who I am. I am very curious and passionate, always brainstorming for something innovative to do. I think it is these nonconforming personalities that have led me to explore the dead ends and the alleys beyond Ames High. Looking back, I have gained so many incredible life experiences because of my eccentric tendencies. To give concrete examples, I was invited to tour the headquarters of Google, I have met numerous Nobel Prize laureates, and I was able to attend a charity fashion show with Ansel Elgort as a VIP guest.
By no means am I trying to flaunt my achievements during high school. I could very much use this space to discuss all of the regrets I have in life and how I should have spent my time at Ames High differently. I just simply wanted to share that everyone at Ames High has so many capabilities. So, my concise two-cent advice would be: utilize the awesome resources Ames High has to offer, invest in yourself by thinking of creative workarounds, and expect no boundaries in your future.