Mr. Ewan's Farewell: What's a Summer?
After 27 years of teaching at Ames High, Mr. Ewan- an icon of the Ames band community- is set to retire. Mr. Ewan's journey in the band started much like any other student. At Fellows Elementary, he began playing percussion in fifth grade. He continued playing throughout middle school (though it used to be called Central Junior High at the time) and high school, eventually leading the Iowa State drumline in college. Despite this history, it was not always Mr. Ewan's intention to pursue music at the collegiate level.
"My story is weird. I started out all along wanting to be an engineer. So I went through high school and I had this vision that I was going to be an engineer… I've got four brothers, and two out of the three of them are engineers. Or I've got three of them and I'm the fourth… Maybe it's good I didn't end up being an engineer!" he quipped.
"So I went to Iowa State, I did a year in college as an engineering major at the end of the freshman year, I was like, I don't think I want to do this much numbers and stuff every day. So I changed my major. I was playing in groups… and I enjoyed that a lot more so after my freshman year, I switched over to music." 
After teaching in Mondamin and Anamosa, Iowa for two and four years respectively, Mr. Ewan began his career at Ames High. He originally worked alongside his former band instructor, Homer Gartz, teaching middle and high school students, as well as directing the concert band. After Gartz's retirement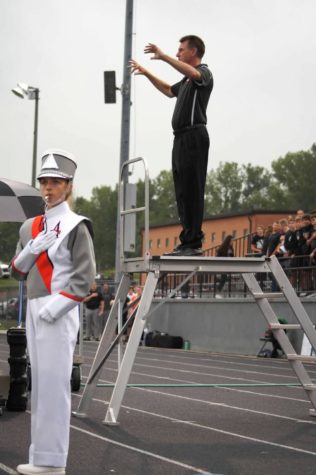 19 years ago, he became the Director of Bands. Over the years, he has found that his perspective has changed more than Ames High School has. 
"[Experiences are] brand new for you. But…  for me, it's just like, it's we've done that. I mean, I've been with the band five times to Disney. And [for students] it's like, 'wow, this is really cool,' and I'm like, 'it's just Disney.' So I have to kind of put it [in perspective] like you've never been, you know, we've ever been there as a big group of 200 some people running around in the parks with your friends rather than with mom and dad. It's a different feeling doing those things."
Though the band's Disney trip may have lost some novelty for Mr. Ewan, the experience is well-loved by the community. Students can thank Mr. Ewan for this iconic trip, as it was the work of the band department 15 years ago that brought this opportunity to fruition.  
"We had always done trips that have been more local like we've done Chicago, we did Kansas City we did St. Louis. More like what the choir and orchestra has done but we went to the students  and said do you want to do something bigger, more exciting?"
Though this opportunity is grand in its own right, Mr. Ewan does lament not having managed to offer one more.  
"There was a time we tried to get, this was a number of years back, but we got invited to go to London…  It was like a New Year's New Year's Day parade. And we had gotten as far as we were going to do it and then it just got to the point where the student it was too expensive to get all the kids to go." 
The few regrets of his teaching, however, are far outweighed by the fond memories. Each band has differed greatly in its strengths and personalities. Once, a band was selected to play in the state band directors convention, signaling their success as one of the best in the state. The experience included recording a CD and having their music played on public television. After having directed so many bands, however, Mr. Ewan contends that many others deserved the same spotlight. 
Alongside remembering the success of specific bands, Mr. Ewan enjoys recalling curious incidents and outstanding moments. 
"We had one [incident] where a drum major comes running out. And it was before we had a turf field. There was dew on the grass. So they do the run-out and they went "bam!" He's currently he's a doctor so he worked through it. It didn't scar him for life." 
Even when COVID completely uprooted traditional band practices, Mr. Ewan was able to find a silver lining. 
"I think as individual players because you were forced to do more of, well, 'I can't rely on anybody because I'm the only person in my bedroom here and I was supposed to try to learn to play my flute or saxophone,' we saw a lot of growth in individual students. That was neat." 
Now that students are back in the building, he also seized the opportunity to have the Wind Symphony play a couple of his favorite pieces, including Machu Pichu and Gustav Holst's First Suite in Eb. Songs like these align well with the band department's curriculum of allowing students to play several styles of music throughout high school. These pieces will hopefully continue to be played even while Mr. Ewan ventures off into a well-deserved vacation.
"I'm excited about not having to think over the summer, which is kind of interesting. Because I think the perception is of teachers, they don't do anything in the summer.. I can't speak for the other classroom teachers, but as the band director, we have to do all the planning stuff to make- because marching band comes at you so fast… Band camp's before school starts. I'm picking the music or I'm working with the drumline… so I'm like, what's a summer? I've never done that!"
The work, however, never truly stops for Ames High's band director. Mr. Ewan plans on plans on pursuing photography to a greater extent in the coming years, scheduling trips across the country and even overseas to immerse himself in the art form.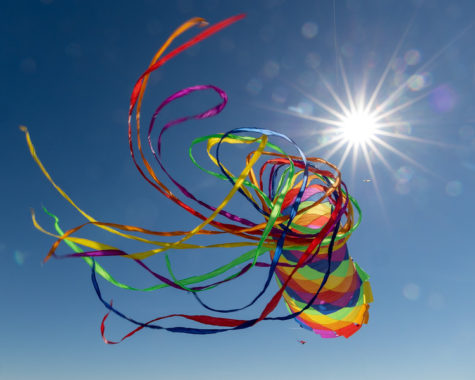 "I'm going to Costa Rica at the end of June into July… I'm doing 10 days with a group of other photographers in Costa Rica and then 10 days kind of on my own. It should be interesting… I got a couple of photography trips… I'm looking at, you know, trying to see how I can market the photography stuff that I do. More than just taking pictures, but just trying to figure out ways to share them with more people."
Mr. Ewan shares not only pictures but advice. He leaves Ames High with some words of wisdom. 
"Don't make… assumptions about what you're going to do with your life or where you're going to end up. Be open. I think, kind of me, what my career, I would have never thought I was doing what I'm doing and ended up doing it… So just to be open to the experiences you're gonna have… just take the risk and see where it leads you." 
View Comments(1)
Your donation will support the student journalists of Ames High School, and Iowa needs student journalists. Your contribution will allow us to cover our annual website hosting costs.
About the Contributors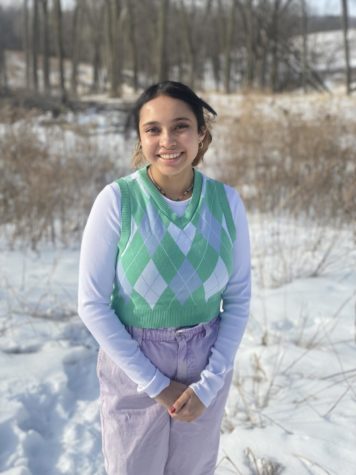 Sophia Cordoba, Editor-in-Chief
Sophia Cordoba is a senior at Ames High, and more importantly, Editor-in-Chief of the Web. Amongst other things, she enjoys keeping up with the news despite...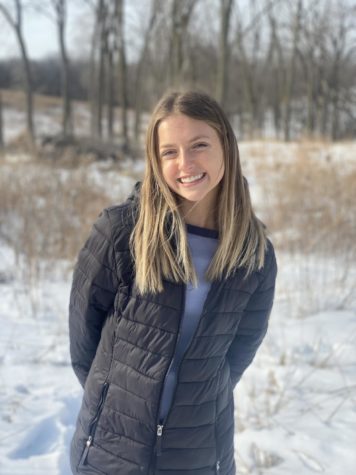 Sofia Mamakos, Editor-in-Chief (Outreach)
Sofia Mamakos is a Senior at Ames High who joined the Web staff in September of 2020. Sofia enjoys being the Senior Drum Major for the Ames High Marching...