Who Let The Dogs Out?
Although we're sad to see them go, it's time for some of our teachers to start a new chapter in their lives. Mr. Woolery is no exception. Having taught in the English department for well over 14 years now, Mr. Woolery is excited to see what comes next in life, and if we had all the time in the world, he'd have plenty of good stories to tell, but today, here are some things he had to say about his time at Ames High.
Q: How long have you been teaching/working at Ames High?
A: I have been at Ames High for 14 years.
Q: Did you work anywhere previously?
A:  I began teaching in 1988 (all in Iowa) at Klemme, now Klemme-Belmond for two years. Then, Woodbine for 9 years, then Pella for 9 years. Ames since 2008.
Q: What inspired you to become a teacher? 
A:  I was originally going into radio broadcasting. Then a chance encounter with a temporary roommate in college changed that. He has just returned from student teaching English and theatre and needed a place to stay. He lived in my dorm room for a couple of weeks. We had many conversations about English, theater, and education. I remembered how much I appreciated my high school teachers and wanted to make that kind of a difference.
Q: How has Ames High changed since you started working? Have your perceptions changed?
A: I never imagined I would be teaching at Ames High School. AHS looks nothing like my previous schools or experiences. I have enjoyed the diversity and different cultures in such a concentration.
Q: What are some of your fondest memories of Ames High?
A: I will always be fortunate to have worked with a talented and funny group of Language Arts colleagues. We are indeed close like a family, and there is always laughter at lunch. I was blessed at how they were all especially supportive during my parent's health issues.
Oh, and ask me about the Grease car journey story when you have the chance.
Q: Do you have any funny stories?
A:  No real funny stories stand out at the moment. Just good memories. I will miss my amphitheater classroom with the office, the room that is the most difficult to find. I worked with some fantastic theatre students who provided me with many laughs.
Q: How has Covid impacted your job?
A:  Covid taught us, and forced us to think differently about how to teach and deliver education. Really impacted how students and teachers interacted with one another. It forced us to think about what content was important and what was not.
Q: What are your plans for retirement?
A: My plans for retirement are to find something non-stressful to stay busy. But, yes, travel, read a book, go to concerts and plays. I want to read and relax.
Q: Is there any advice you'd like to pass on to teens?
A: My advice is to never stop dreaming and imagining. Take advantage of learning opportunities, and always be a life-long learner.
Thanks for all the memories, Mr. Woolery!
View Comments (2)
Your donation will support the student journalists of Ames High School, and Iowa needs student journalists. Your contribution will allow us to cover our annual website hosting costs.
About the Contributor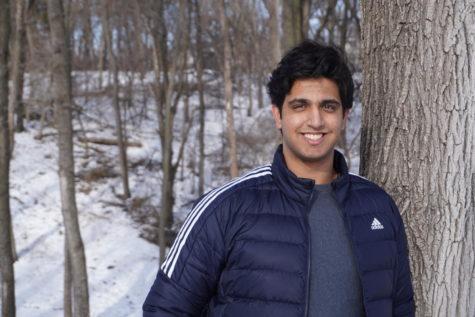 Humza Maqsood, Multimedia Editor
Humza Maqsood is a Senior at Ames High. He swims for Ames High and likes to play table tennis for fun. He really enjoys watching movies and is also a member...