'Tis the season: Grad parties and stuff
Every year when graduation nears, underclassmen find themselves inconsolable over the loss of their beloved seniors. However, even though they may be leaving soon, the younger students have one last chance to see the seniors they idolize at grad parties. A high school tradition, every graduate hosts a party to celebrate their completion of school. Parties vary in extravagance and expense, with a wide range decorations and food. Many students choose to host the celebrations at their own homes, which requires a lot of cleaning and preparing of space. Others, because of lack of room, disinclination to clean, or desire for fanciness, rent out spaces at parks, wineries, and the like. As for food, a buffet-style serving is standard, with some choosing self-serve dishes such as walking tacos, and others making dishes they enjoy or that represent themselves in some way. There are also various ways to invite people to a party. While some people like to make mass events on Facebook, others opt for the more personal practice of handing out cards at school. For invites to non-school-goers, they are occasionally even mailed out. With so many graduates and so little time, how does one make it to all of these fabulous parties? Students often try to schedule at different intervals during the day to allow themselves to attend those of their friends. This means that for the weeks leading up to graduation, one can quite possible leave around 10 in the morning and spend all day party hopping. Not even the most dedicated partier can make it everywhere, though. Senior Danny Schmidt has so many friends that he simply cannot make it to them all. Asked how he decides whom to grace with his presence, he answered "I pick and choose the people I care most about."€ The events themselves never disappoint. Embarrassing baby pictures, beautiful senior pictures, delicious food, and lots of people. For seniors, this is their last hurrah. There'€™s still plenty of parties left, so make sure to plan your route! They've worked towards this their whole high school career, the least attendees can do is drop a check in the basket.
Leave a Comment
Your donation will support the student journalists of Ames High School. Your contribution will allow us to purchase equipment and cover our annual website hosting costs.
About the Contributor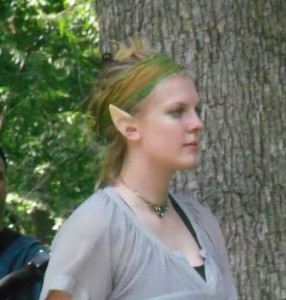 Jamie Steyer, Editor-in-Chief
Jamie Steyer is one of the terrific trio of Editors-In-Chief. In addition to writing for the WEB, she also writes news stories for the Ames Community School...