AHS Soundclouds: Bernard Bell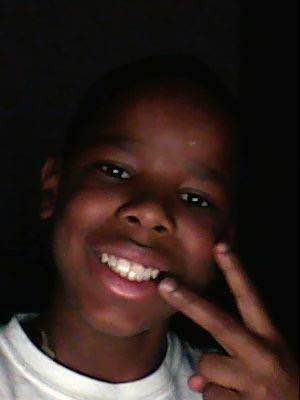 When it comes to music, Ames High knows how to get down. In and out of school, AHS students are listening to and creating music of all genres. One of the people to fall into the latter category is freshman Bernard Bell, who has recently been creating buzz with his Soundcloud account, featuring such crowd pleasers as "Wedding day hurdle" and "Fireplace bling." We sat down for a Q&A with him to get a feel for his musical tastes, what inspires his music, and his plans for the future.
Who is your greatest inspiration?
"Probably Daniel McFLoyd, aka Ice JJ Fish."
Do you wanna be like him when you grow up?
"Naw, he wanna be like me when he grows up."
What kind of music do you listen to?
"I like a lot of pop, rap. I'm trying to get into that country."
How would you classify your music? Soul? R&B? Raw?
"Sometimes R&B, most of the time pop."
What's your writing process? Do you write all your lyrics at one time, or do they accumulate?
"I don't write [them]. First take gets posted."
How much support have you been shown from the masses of ames high?
"Actually a lot."
Has the fan club started up yet?
"I'm gonna try to get one but, a lot of teachers are starting to listen to my music now."
Are you getting better grades because of it?
"No."
Who do you write your music for?
"It's for the kids, all the girls out there feeling down, trying to pick em back up."
How much publicity do you plan on receiving once your next song drops?
"It would take a while for it to get up there."
How many views do you have right now?
"Around 1,000."
How do you feel about all the fake artists in the game right now?
"Well, I know a few people in the school who try but, they don't put effort in like me. They just do it for fun. You gotta take it for real."
Why do you do it?
"I do it because it's something I like to do and other people inspire me to do it, so, Imma get it done."
Who makes your beats?
"I do."
When's your next show?
"Eventually, it's gone be in my room."
Who's invited?
"I think three or four people."
How do you handle groupies?
"Pssht. Just push 'em to the side."