Make Room for "Room"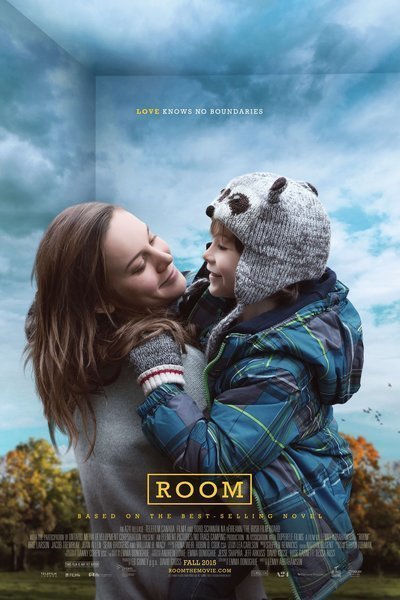 This past year, while terrible movies like the Minions or the 4th installment of Alvin and the Chipmunks: The Road Chip (the disgusting title pun should be reason enough to avoid the movie in general) were making great bank in movie theatres, there were some amazing movies that got left behind. One of these movies is Room.
Based on the book of the same name, this movie tells an extremely intense movie about  Joy, who was kidnapped at age 17. Her abductee "Old Nick" kept her locked in a shed in his backyard, where he fed and raped her almost daily. Fast Forward 7 years, Joy is 24, and still held in the "Room". She has had a child, Jack, who at the beginning of the movie, just turned 5. Jack's perception of the world, is limited to just the Room, he knows nothing more than the contents of the Room and his Ma and Old Nick. Ma comes up with a plan to escape the the mother and son finally gain their freedom. The second half of the movie then focuses on their lives outside the room and how they gradually adjust to regular life again.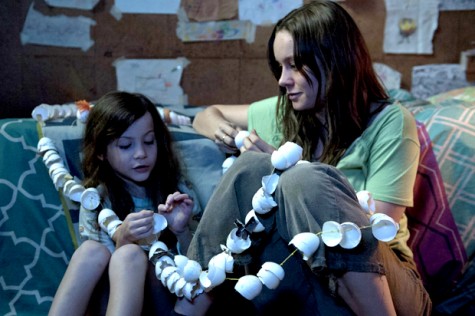 Room is easily one of the best movies I've watched ever. What really made this movie that good was their two main actors, Ma (Joy) portrayed Brie Larson and Jack portrayed by Jacob Trembley. Both of them gave incredible performances, very dramatic, but also very cool! But don't just take my word for it! Brie Larson has already won numerous awards including a Golden Globe and a SAG Award, while Jacob who is 9 and very precious, won a Critics Choice. Room is nominated for 4 Oscars:  Best Movie, Actress, Screenplay and Director. Brie Larson deserves this Oscar more than I deserve to breathe. If the wrong Joy (JENNIFER LAWRENCE I SWEAR) wins the Oscar over Brie, I'm never watching another movie again or trusting the academy ever again.
Update: Brie won the Oscar and I cried.