Deam the Queen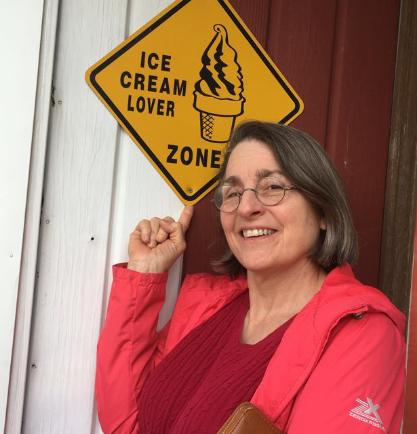 Ever heard of superwoman? Not too difficult when we have one at Ames High. You might see her in the language hallway saying, Hallo, Bonjour, or Hola. She is the only teacher at Ames High that has taught all three languages offered.
Did you know that Mrs. Deam never intended to become a high school teacher? She was more interested in writing and was an aspiring poet in high school. Her plans changed once she went to France for a semester in college. She realized that Poetry was not her true calling and decided to double major in French and Integrated Humanities. She fell in love with not only France but its language, culture, and literature. After getting married, she went to graduate school and got a degree in French Literature. She still had a tiny bit of feeling that this was not for her but still looked for jobs in this field. Most of her undergrad friends were going to law school, which made her interested in pursuing a law degree. She and her husband attended the same law school together in Kansas. She then got a teaching degree and is now one of the best teachers at Ames High.
A lot of people struggle with language classes in high school, especially when you're not a native speaker. Mrs. Deam's native language being English she wasn't too familiar with other languages. Her enthusiasm and keenness for learning new things got her interested in learning new languages. Today she is fluent in multiple languages–English, French, German, Spanish and some Italian and French Creole. "French is my favorite language because that is what made me fall in love with languages," Deam said.
On top her extra-busy schedule, Deam finds time to coach the Ames High Debate team. She has been super successful during the time she has coached. Her love for politics made her interested and involved in Debate. "Mrs. Deam is not only a very dedicated and passionate teacher but also an amazing debate coach," senior Helen Hu said, a member of the Debate team. "She is such a fun person to be around and also she has a Kermit puppet in her room."
At the end of the day, what's there to not love about Mrs. Deam?