Mike Scaramellino
As he finishes his second year teaching at Ames High, industrial technology teacher Mike Scaramellino will be saying goodbye.
"I love just working with the kids. It's a lot of fun. We have great shops, great equipment, a great administration, and everybody is great to work with," Scaramellino said. "But the kids make the whole class and make everything fun every day, and we get alot done."
Scaramellino moved to Ames from Massachusetts after his wife came to study veterinary medicine at Iowa State. Now that his wife has finished her studies, Scaramellino will be on the move again: this time, to New Hampshire.
"He's enthusiastic, he loves what he does, and our philosophies match perfectly," said fellow industrial tech teacher Kent Jahn.
As his time at Ames High comes to an end, Scaramellino left these words of advice for Ames High students: "Don't be afraid to fail or mess up. If you want to do something, go after it, if you mess up, keep trying till you get it."
About the Writer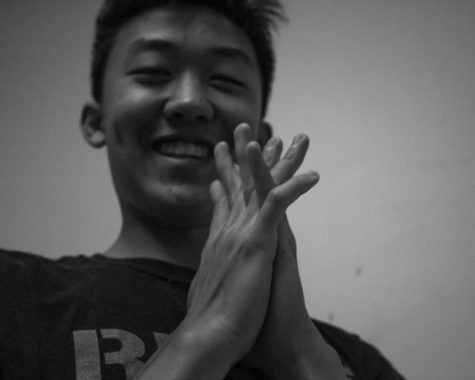 Oliver Chen, Co-Editor in Chief
This is Junior Oliver Chen's second year writing for the WEB, and his first year as Co-Editor. When not staring into the depths of the void, Oliver enjoys...