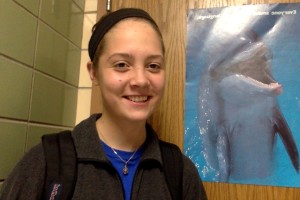 Carla Beghin, Reporter

September 27, 2013
Freshman Paulina Lavrova has arrived this year from Gilbert (someone bribed her) and is already on the Ames High Debate Team, like her sister, Lydia, before her. She also does Taekwondo outside of school. As we have yet to determine if she is not her sister in disguise, we thought it best to ask Pau...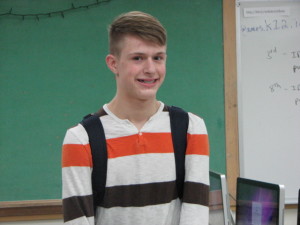 Christopher Jackson and Sydney Degeest

May 3, 2013
How long have you been prancing/dancing for? Six years. How has your freshman year been? Good-ish. Mrs. Doboerneker is fave teacher. she likes cows What advice would you give for incoming freshman? Know your place. Tito or Madeline: best Topf? Tito Where do you shop? At the...