Frank Ocean Delivers Odd Coachella Performance
After having disappeared for many years, Frank Ocean, the singer-songwriter, has made his long-awaited return to the spotlight. His return has taken the media by storm, with his fan base being torn between disappointment and critical support. Many of his detractors have pointed out the late start in his performance, obvious unenthusiasm, and his removal of his performance from the Coachella livestream; however, his more hardline fans called for empathy, given that his brother had passed recently, and pointed out the impressive new versions he performed of his classics.
To begin with, it is important to mention the background of the performance. Frank Ocean has not publicly performed since 2017 at FYF Festival, and although he was slated to headline Coachella in early 2020, the show had to be cancelled due to the COVID-19 pandemic. Adding on to this, his brother Ryan unfortunately passed away in a car accident in fall of that very same year. Since then, it appears that Ocean has been undergoing a process of grieving, as losing a close loved one is always difficult. He has not officially released any music since 2020, when he released Cayendo and Dear April (both beautiful songs). After releasing Blonde, a solid candidate for the most iconic album of the 2010s, his unresponsiveness has led to much speculation about when he will be coming back with fans growing more and more impatient by the day.
Now, it appears that Ocean has finally returned. In his long-anticipated set, he performed reworked and altered versions of his popular songs like Novacane, White Ferrari, and Solo. Although arriving an hour late to the performance, many fans seemed to be impressed with the revisions of his most iconic songs. He took various breaks throughout the performance to speak to the audience, where he reflected a bit on his personal life and the memories surrounding Coachella (he used to attend with his brother) as well as stating that another album was coming, "but it's not right now". 
Within the show, there were a few other disappointments such as the manner in which Ocean cut his performance short due to "curfew", which is what he told the audience. Additionally, it was not live streamed, and as of recent he is ordering fans to remove uploaded recordings of his performance from the social media platforms in which they were published – I happened to be one of the lucky few who saw the performance on YouTube before Ocean began cracking down on the very-limited recordings of the performance.
Overall, the performance received a mixed reception, with some fans being critical of it and others being favorable of it. In spite of the backlash, the hype over the performance clearly indicates one thing – Frank fans are still with an appetite for new music. 
Leave a Comment
Your donation will support the student journalists of Ames High School, and Iowa needs student journalists. Your contribution will allow us to cover our annual website hosting costs.
About the Contributor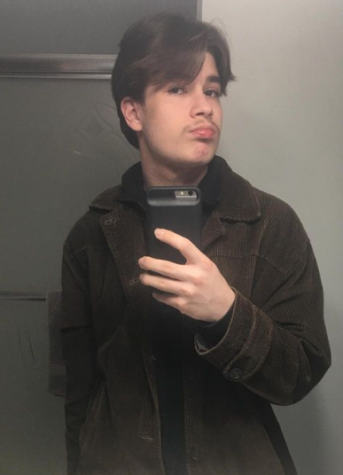 Sam Galindo, WEB Reporter
Sam is a sophomore at Ames who joined the WEB staff in February 2023.