Review: Did you know that there's a tunnel under Ocean Blvd by Lana Del Rey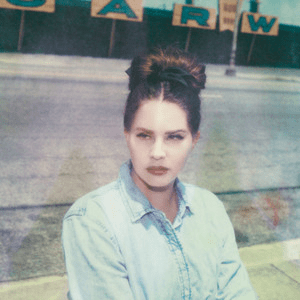 Did you know that there's a tunnel under Ocean Blvd, alternative artists Lana Del Rey's ninth album leads you through her life, emotions, and acceptance of life and death. 
The album features the piano and Lana's signature soft, breathy voice and wide vocal range. Her song, The Grants, introduces the album's Americana genre and hints at a theme of death and loss in the album, such as in the song Fingertips. It's a bittersweet ode to the good and bad in her life and holding on to her memories. 
Many of the songs in Did you know that there's a tunnel under Ocean Blvd are intertwined and share phrases. "When you know you know," is heard being repeated in Paris, Texas and Margaret (feat. Bleachers). The creators of this album were also very intentional with the order of the songs. It starts by letting you know everything's okay, touches on wanting to be loved and then wanting to be desired and then acceptance. Tracks three and four, Sweet and A&W, specifically bounce off of each other well. 
Sweet talks about being starry eyed, innocent, and thoughtful. The way I interpreted it was wanting to be totally loved, believing you have the ability to be loved but nobody is there to love you genuinely anyway. Lana sings, "if you want some basic bitch, go to the Beverly Center and find her. I'm sweet." I take this as to be representative of the difficulty of finding someone to love you for who you are. Being different from others is something people value, not necessarily how someone really is, but there is a desperation to be seen as unique and intriguing. Women can feel a need to be different from other women, that they will be valued less otherwise. 
The song A&W contrasts Sweet by highlighting physical appearances deemed attractive and a woman's value being her body. "It's not about having someone to love me anymore. No, this is the experience of being an American whore." A&W goes through Lana losing her sense of self, saying "it doesn't really matter." It also touches on the blame of victims of sexual assault and their appearance. "I mean look at my hair, look at the length of it and the shape of my body. She sings, "if I told you I was raped, do you really think anybody would think I didn't ask for it?" The style of music then switches and the lyrics become repetitive and the tone of Lana's voice becomes mumbly and desperate, representing thoughts taking over, and losing sanity.
A&W is followed by Judah Smith interlude, a four and a half minute sermon from Churchome pastor, Judah Smith, who is known to be homophobic. Many queer Lana Del Rey fans found this appaling, twitter user @heyjaeee saying "Lana baby, what is Judah smith interlude lmao it's giving conversion therapy cult leader." Some people speculate the interlude may be satirical, as Lana is heard in the background laughing. At this point her intentions for this track remain unclear. 
Overall, the album was well executed and gave a glimpse into the mind, hardships, and relationships of Lana Del Rey.
Leave a Comment
Your donation will support the student journalists of Ames High School, and Iowa needs student journalists. Your contribution will allow us to cover our annual website hosting costs.
About the Contributor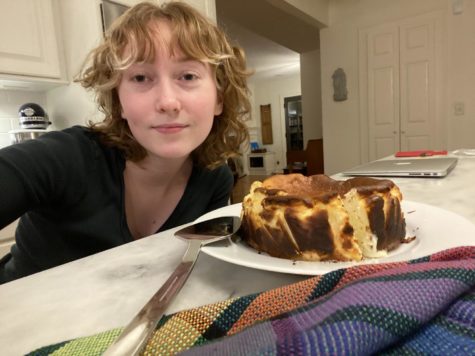 Elaina Johnson, Reviews Editor
Elaina has been part of the WEB since August of 2022. She enjoys spending her time cooking for herself or her family and hanging out with her babies, her...