Kovid Kim Strikes Again
The disastrous handling of the pandemic in Iowa.
The CDC has categorized all the counties in Iowa what the risk of getting COVID-19 is by county. A small portion of the state is categorized at high risk, most of the state is very high risk and a smattering of extremely high risk. Along with mask regulation rollbacks and ranked on average 30th out of all the states for vaccine distribution. This isn't good.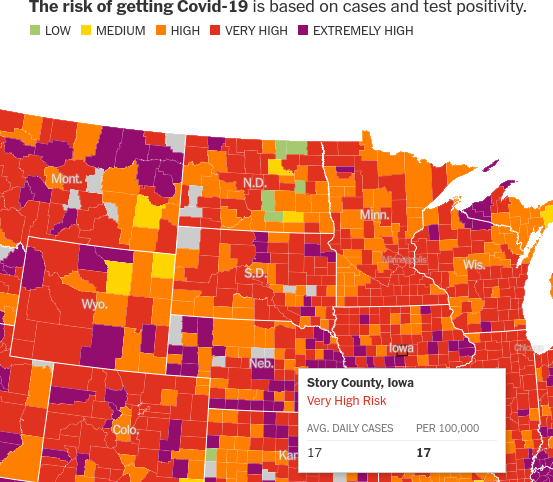 Earlier this February Gov. Kim Reynolds signed the Public Health Disaster Proclamation that eliminated the Iowa mask mandate, along with no limits on amounts of people for indoor or outdoor gatherings. She rather encourages Iowans to wear a mask if they have health problems. This is also around the same time that a few confirmed cases were reported in Iowa of the COVID-19 variant. A variant that spreads far easier. The mask mandate was put in place in November of 2020, and the first two to three weeks cases more than doubled. So clearly this mandate wasn't enforced that much.
Section two of the Public Health Proclamation does not lay out any new regulations but just leaves it up to the businesses and the citizens themselves. The wording leaves it completely up to each person,
"I strongly encourage that all businesses or other employers remaining open with in-person operations take reasonable measures under the circumstances of each establishment… including social distancing practices, increased hygiene practice, and other public health measures to reduce the risk of transmission of COVID-19…" Out of the entire 22-page proclamation, there is absolutely no recommendation of the wearing of masks, rather a general encouragement of 'social distancing practices, increased hygiene practice and other public health measures.'
This can and has been detrimental to schools and the quality of education that schools are able to provide. With shutdowns and changes in delivery methods, the quality of education will inherently not be at the level that it would be if a mask mandate was introduced earlier and enforced better. In defiance of the rollback, many cities and counties continue to have mask mandates. Businesses as well have not wavered with their procedures for the safety of their staff and customers. 
If city governments are able to realize that a mask mandate is effective in protecting their citizens why hasn't the state government realized that too? Or do they just not care?
Leave a Comment
About the Contributor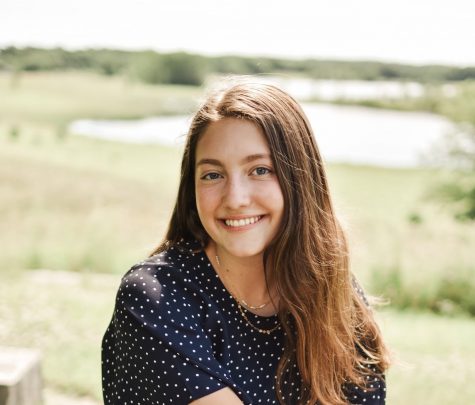 Haley Reeves, Editor In-Chief
Hello, I'm Haley, I'm a senior and I play some sports and stay at home with my dog most of the time.