Associate Principal Jeff Anderson
As one of the associate principals, Jeff Anderson is known by many as the guy they see in the hallway every once and awhile, although he's done much more for Ames high. After starting his teaching career in L.A. Mr. Anderson returned to Iowa where he would eventually make his way to Ames Middle School. Eleven years later he would take on the assistant principal role in the High school and has held that position until now.
Throughout his time at Ames, lots has happened, and as Mr. Anderson puts it, "My fondest memories will be the relationships with staff and students… I'll also remember working with many students over the years who didn't think they could make it to graduation.  Seeing their faces at graduation and the pride they have has been very rewarding." 
Graduation and helping students to achieve it is a big role Mr. Anderson fills, and students throughout Ames have been fortunate enough to have someone like him to help. He stated, "The Ames High Graduation is really special. I have many fond memories of graduations here. It is a special one." 
Regarding his past he's said "I was proud to be at Ames High and I still am. There are many changes in society and education as a whole. Ames High is taking on those challenges and will continue to thrive." Now that he's moving forward from Ames High, Mr. Anderson hopes to get as healthy as possible for a while, relax, and figure out his next plans in life. "Got to keep learning!" 
As somebody who's been helping many students for years, Mr. Anderson has truly assisted many students and made a difference at Ames High.  "Don't ever lose faith in yourself.  We all make mistakes, learn from them and keep getting better every day, month and year.  Take advantage of your education here and do something to help others every day."
Leave a Comment
Your donation will support the student journalists of Ames High School, and Iowa needs student journalists. Your contribution will allow us to cover our annual website hosting costs.
About the Contributor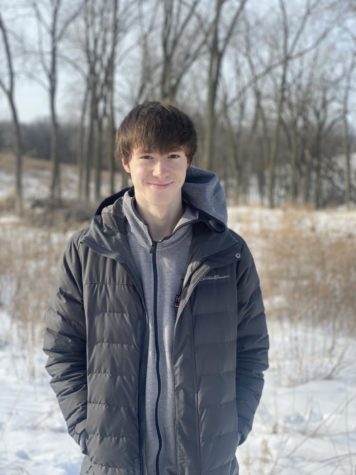 Bennett Anderson, Editor-in-Chief
All Articles posted are representative of only a moment of Bennett's opinions as a highschooler, likely to change at any given time.